Goal-Setting Givewaway: Day 2!
It's day two of my goal-setting giveaway challenge! It's not too late to join in – visit Dietitian on a Diet's "Giveaway Alert" post on Facebook or Instagram to play! Yesterday we were dreaming big, today is a little less fun but just as important.
Today's challenge: Assess your current reality. Where is this area of your life at right now? Be honest, but also be fair to yourself. No need to be more critical than is true. Acknowledge the good parts as well as the parts where you're not where you'd like to be – that's where we find the best goals.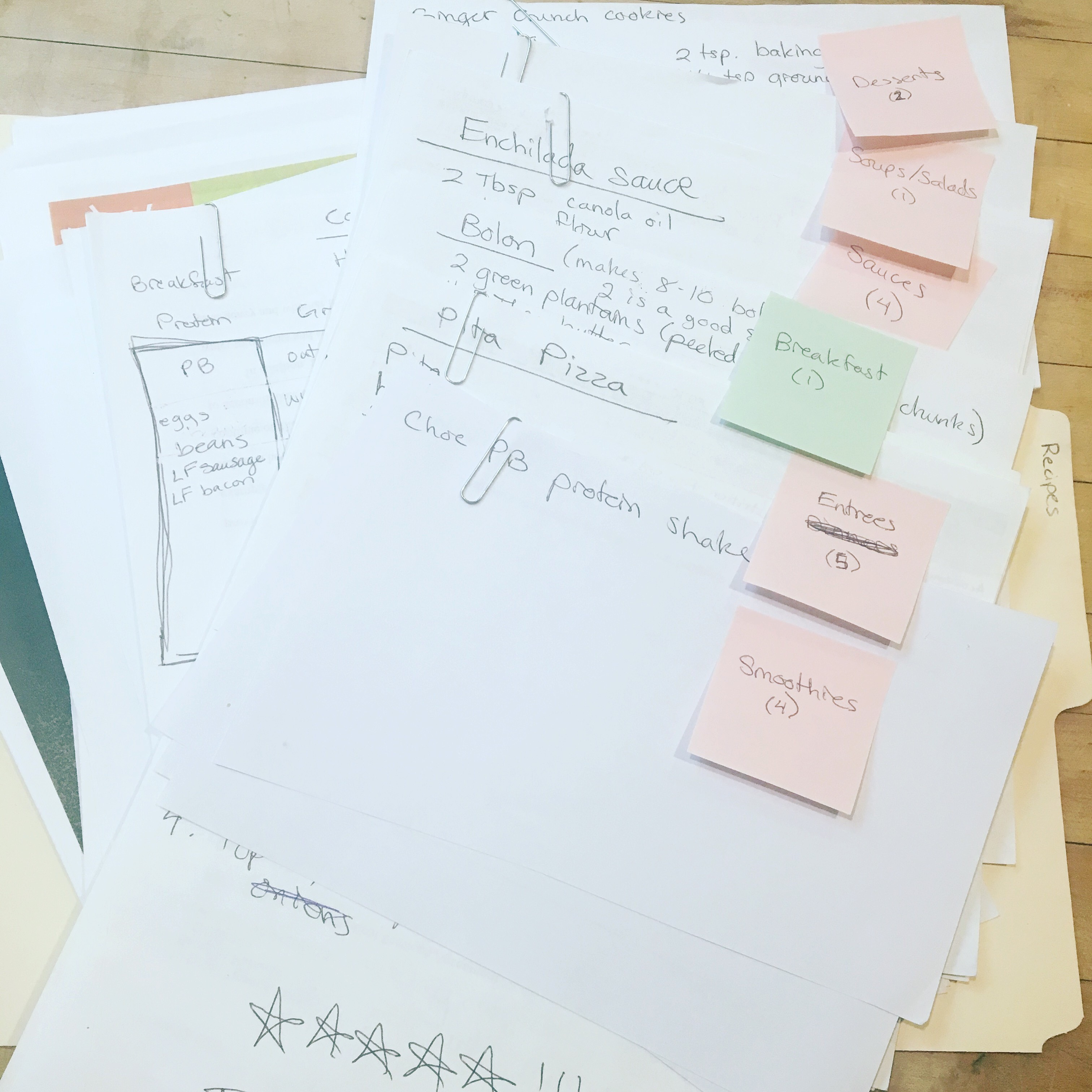 Yesterday I told you about my dream to have a cookbook. The current reality is shown above…I have a folder of chicken-scratch recipes and recipe ideas. Several of them have been tested and finalized and I am really proud of them! Several others need more work or need to go from ideas to actual recipes. I have a vague idea of how I want to layout the cookbook but I need to "brain dump" some of those ideas onto paper and play with them.
Your turn: head over to Dietitian on a Diet's Facebook or Instagram and lay out the true current reality of where your goal area is right now. Be kind to yourself, be honest, and lay it out there!