*Guest Post* Making My Husband's Plan (Part 1): Goal-Setting
You lucky readers! Today's post is a guest post by my charming husband Charlie! He'll be giving you the background on how he set his goals. So sit back, relax, and enjoy the read!
Charlie's Assessment Results:
| | |
| --- | --- |
| | Charlie |
| Resting pulse | Normal |
| Resting BP | Normal |
| Body Mass Index | Overweight |
| Waist-to-hip Ratio | Low risk |
| Body fat % | Poor |
| Cardiovascular fitness | Excellent |
| Muscular endurance (push-up) | Good |
| Muscular endurance (curl-up) | Excellent |
| Flexibility | Good |
Well, I'm was somewhat surprised by the results of the assessment. While I knew I'd been carrying around an excess of weight, I never think of myself as physically fit or in good cardiovascular shape. I do work out on a regular basis but it's more of a sporadic schedule – I have not had a specific focus in some time, so I've basically just been sampling from the buffet table of exercise – and from the actual buffet table, it seems, based on my numbers. I'm at least 15 lbs overweight at the moment and my flexibility has suffered. My cardio is actually pretty good – but I tend to train that more often than I do anything else.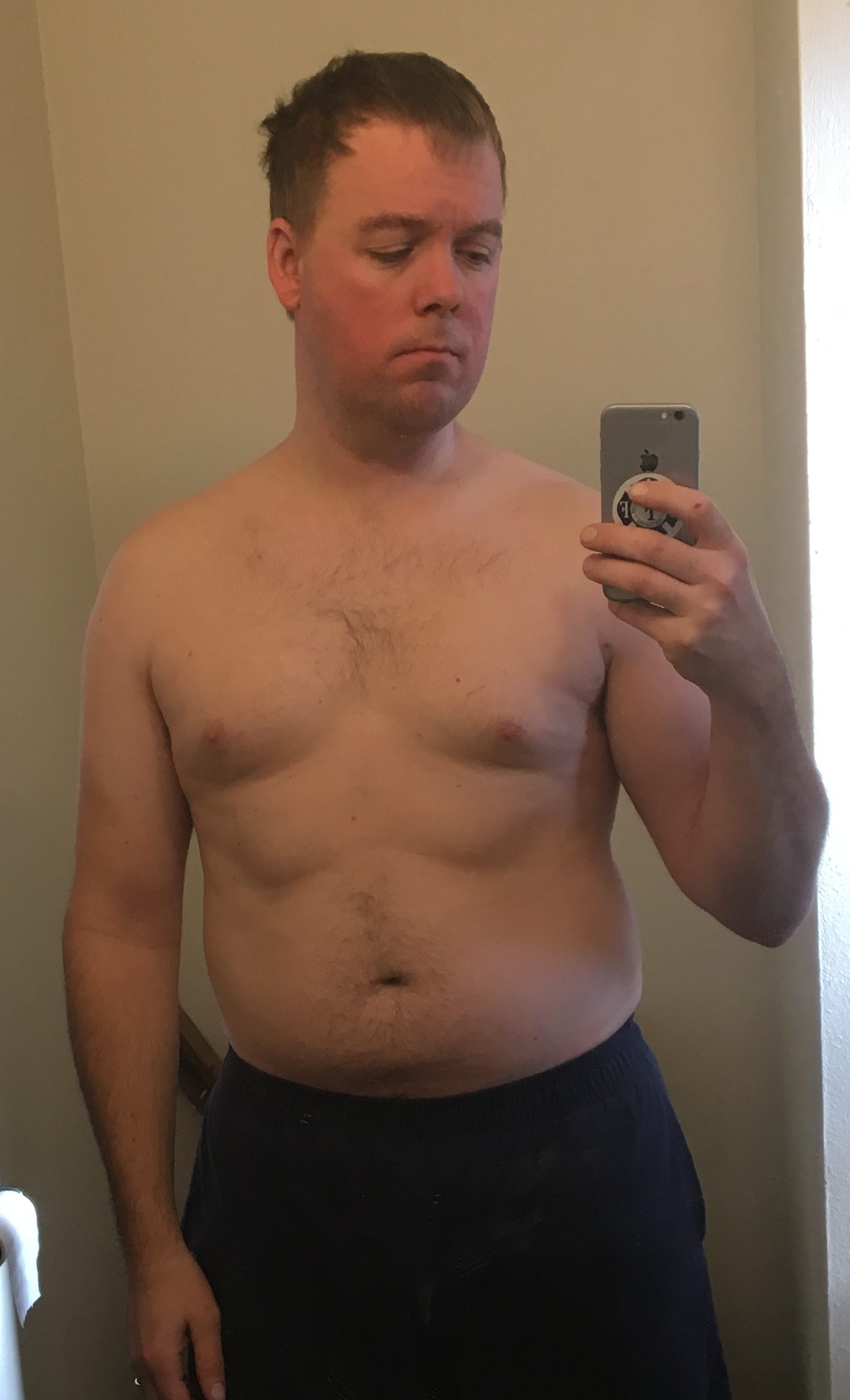 Charlie's Story: About 5 years ago, I realized my health might actually be important! I was a truck
driver at the time – working 12+ hours a day, eating terribly, sleeping little and being quite inactive when I was not working. I started having back and knee issues – mostly due to sitting so often and being overweight. So I started working out – slowly at first, building endurance and strength, and increasing as I could. Eventually, I started using the P90x program and watching my food intake, which helped a lot! Once I completed that, I started weight training – heavy squats, deadlifts, bench presses, etc. – compound exercises, mostly. This fixed all my health issues!
Fast forward a few years – during which I began/achieved my quests to become a Firefighter/EMT and a husband – and my diligence in keeping my physical fitness at top level has dwindled. I still work out several times a week, but not with the intensity I used to. Added to that is the fact that I haven't been regulating my diet in any way for a couple of years. Poor habit + poor habit = poor results. So, time to fix it!
Charlie's Other Concerns: I have a history of knee surgeries and issues that I don't want to exacerbate by ignoring my health. As stated above, I've had more issues/pain in my knees as my weight goes up, historically, than when I'm lighter or more active, so I need to keep my weight in check.
While my health is clearly important, equally so is my fitness for my career – and the folks I serve. I have a responsibility to the public to be capable of getting someone out of a burning building! Also, ever tried dragging a charged fire hose through a house? No picnic, that. And, while that, admittedly, is not a particularly frequent event, it's a possibility. More often, though, I'm helping someone who has fallen and needs assistance or lifting gurneys with sick folks – and that takes strength, flexibility and conditioning, too.
And my pants are more snug than they used to be. That's annoying. I like my pants. I don't want to buy new ones.
Charlie's End Game: My end game will essentially have me back in "fighting shape" – lighter on my feet, more flexible and with more practical strength than just weightlifting strength. I'll be able to button my pants without thinking about shopping for a bigger size. And it involves me having more energy, because I've taken care of my body and am proactive about nutrition and fitness.
Charlie's Goals: Of course, as a man, I want to absolutely crush my goals. And I instinctively want to set pretty high standards. So I'm going to do that. Here they are:
Lose 20 lbs (bringing me down to about 180 or so)
Increase my cardiovascular fitness from Excellent to Superior.
Improve my flexibility by doing more yoga!
Fit back into my wedding pants (they are too tight, now)
That covers my main goals. I'll share my plan when it's done! Thanks!