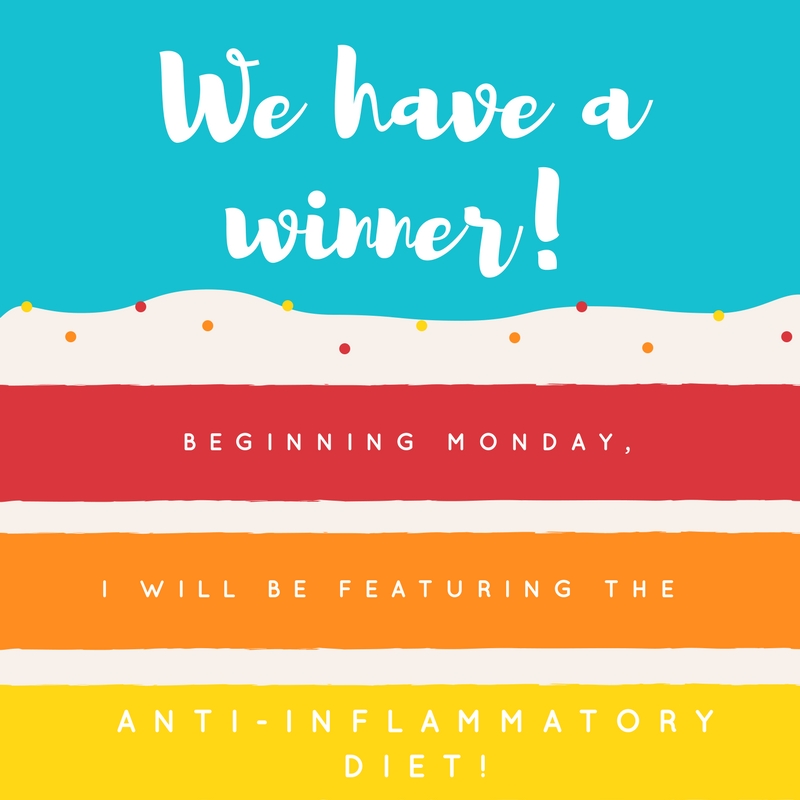 Your voices have been heard! The anti-inflammatory diet came out on top with more than double the votes of either of the other two options.
As a quick overview, there is not truly one well-defined and well-recognized "anti-inflammatory diet" per se, but rather we have a lot of research about how food affects inflammation in the body that we can leverage to decrease inflammation. In the coming weeks I will bring you information on what inflammation is, whether or not we really need to fight it with food, and what the research is telling us about lifestyle changes you can make to affect your levels of inflammation.
Sit back and relax because you'll have plenty more info on anti-inflammatory eating coming your way soon!