What Registered Dietitians Eat in a Day (part 2)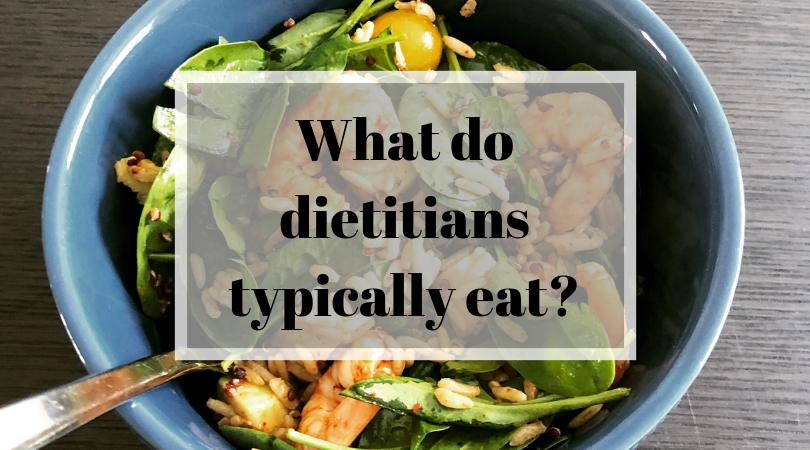 Today we're continuing our series looking into what food and nutrition experts typically eat. If you haven't read part 1 or my What I Eat in a Day as a Registered Dietitian post, be sure to check those out too! Altogether, you'll see 10 days worth of dietitian food. Hopefully it helps you to see how varied and delicious a healthy life can be – everyone's healthy life looks different! Enjoy!
Kayci Sterzer, MSN, RDN, LDN, CEDRD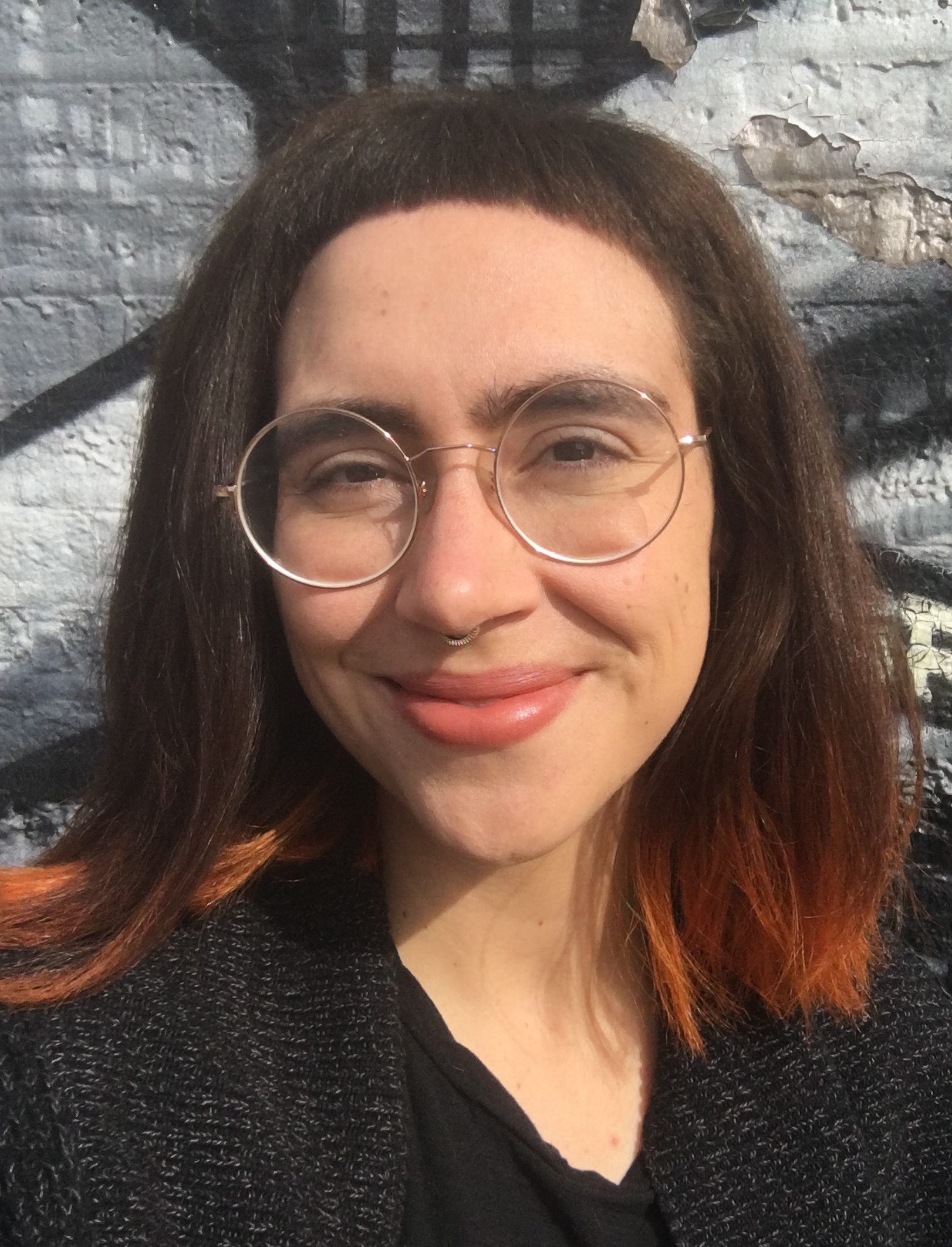 Kayci is from Washington State but currently lives and work in Chicago, IL. She works as a Registered Dietitian specializing in eating disorder treatment in both outpatient practice and higher levels of care. Outside of nutrition and cooking, her passions include cycling, rock climbing, tending to her 70+ plants and 2 cats, and making ceramics.
Best Nutrition Advice: Aim to find a pattern of eating that's nourishing (for your body but also for your spirit) and feels good vs. trying to find the perfect diet. We are meant to enjoy food. Rules and restrictions are unsustainable and take away from the joy and connection that is an integral part of eating.
What she ate in a day: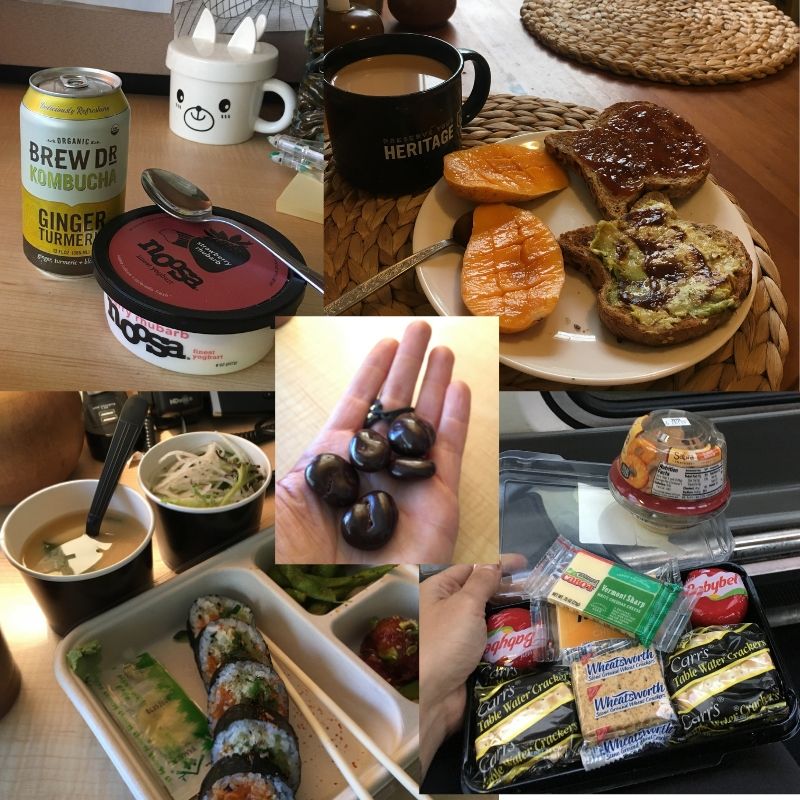 Today is a little atypical for me as I'm ending my day getting on the Amtrak for a 2-week vacation. For budget reasons, I don't often eat out multiple times in a day unless I haven't pre-planned well or I'm on vacation, but this week groceries and meal prep were not my top priorities. I value being able to make the best of the situation you're in, so even though this might not appear to be an "ideal" day when someone conceptualizes what a dietitian eats, I don't feel stressed about it. There is space for flexibility in healthy eating.
Starting my day off I love to do a combo of sweet (butter + jam) and savory (avocado + hot sauce) toast, which I have with a latte for a combo of protein + caffeine and some fruit (ataulfo mango today). For lunch, I splurged and bought up some sushi with edamame, miso soup, and a salad. For snacks I had yogurt and kombucha in the morning and later some chocolate-covered cherries. This yogurt is a pretty generous portion, which I did finish today since I biked to work and was hungry for it. For dinner, I intended to buy something in the dining car of the train, but essentially all the "meals" were sold out. I ended up picking a cheese and cracker plate and added some hummus with pretzels. I ate most of that, plus I split a single-serve Chardonnay with a friend I'm traveling with. It's not the most normal meal, but met my macronutrient needs for the start of my trip tomorrow.
Allison Davies, MS, RD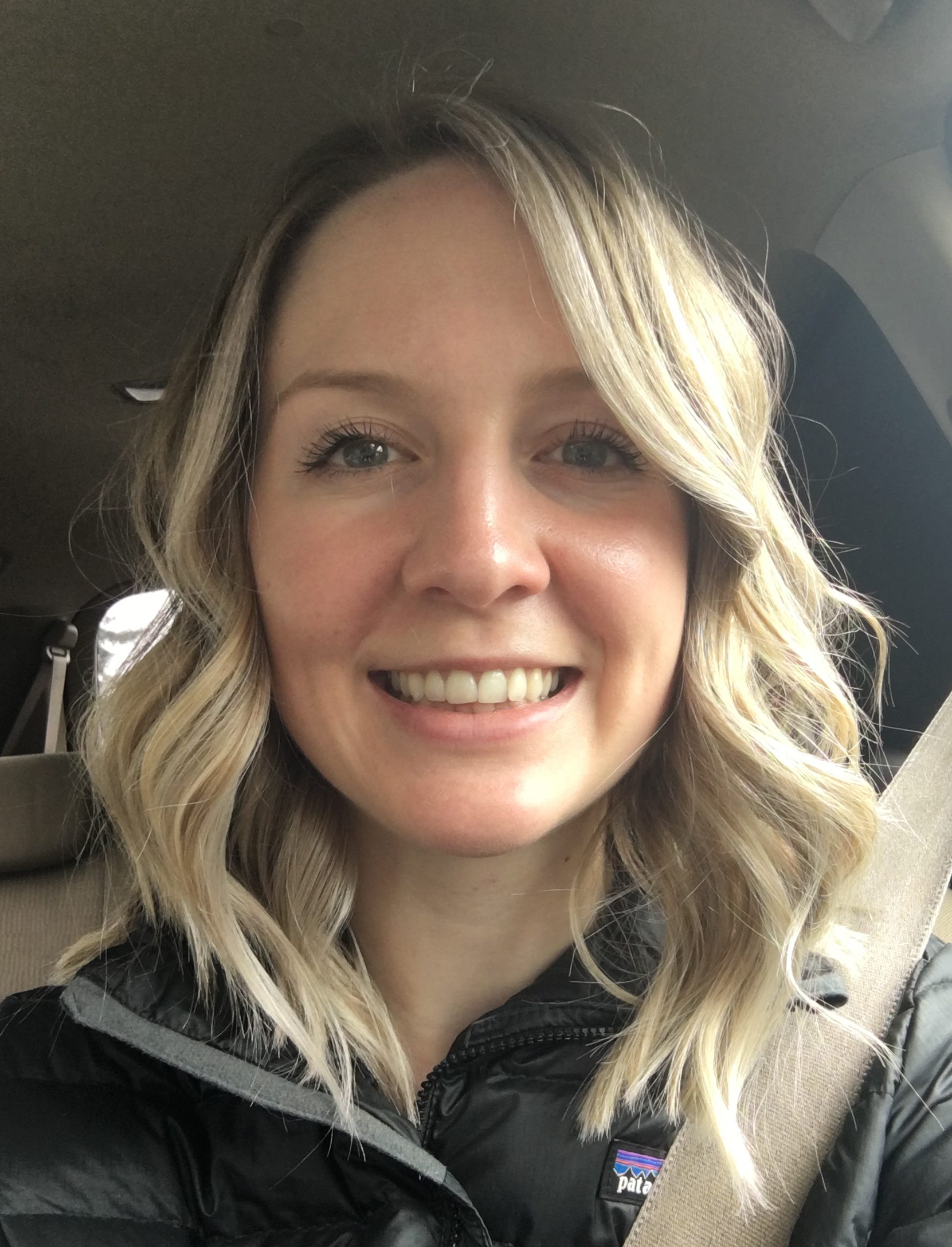 Allison lives in Vancouver, WA. She worked as a primary practice RD for about four years but has stayed home with her 14-month old son for the last year. She loves going for walks and reading historical fiction books. Her favorite foods are tacos and Thai red curry and her favorite candy is Skittles.
Best nutrition advice: Make a meal plan for the week before grocery shopping. It's a good way to make sure you're eating a variety of different foods and also cut down on food waste.
What she ate in a day: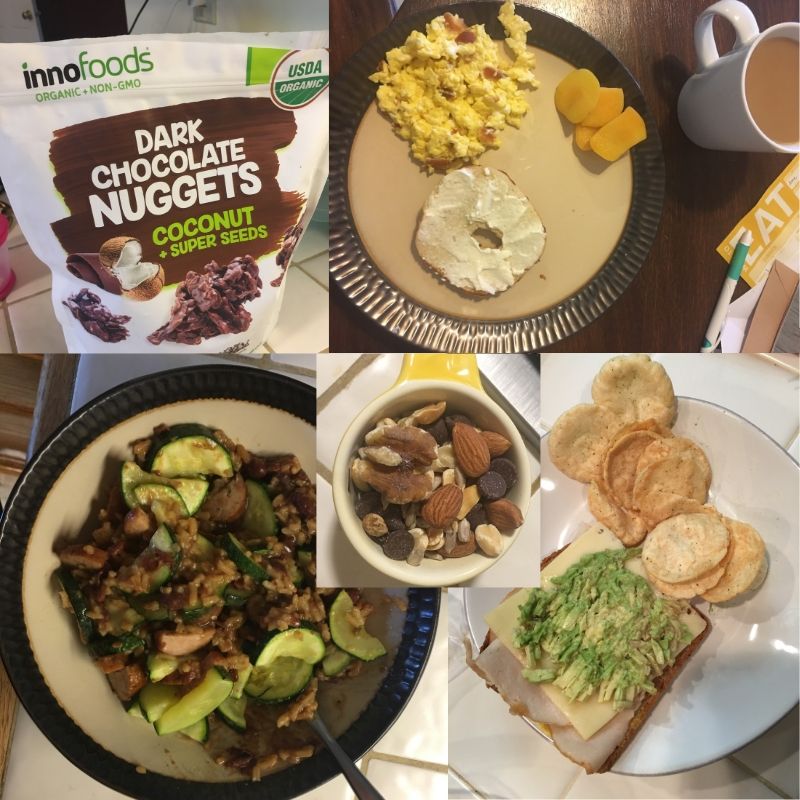 My typical day usually revolves around my son's nap schedule and some sort of outing in the afternoon. On this day, I packed a lunch to eat at my parents' house. There are a few things I do every week that keeps the stress off of meal prep while trying to tend to my son. On Sundays I sit down and meal plan every meal. There are definitely meals that repeat, especially breakfast, but it takes the guesswork out of what to make and ensures that I buy enough ingredients at our weekly grocery store stop. I will also prep veggies and cut up meats in the evening after my son goes to bed to be ready for the next day. My son and I eat at the same times and primarily the same foods, except for choking hazards like nuts (and I do cut his foods differently). One part of this day that is not so typical is actually the cup of coffee! I only have coffee drinks once or twice a week and it's usually a vanilla latte. 🙂
For breakfast at 7 am I ate scrambled eggs with 1 slice turkey bacon (the bacon was cooked the night before), an apricot, 1/2 bagel with cream cheese, and a cup of coffee with splash of whole milk. My lunch was around 11:30 am and included a turkey and Swiss sandwich on Dave's Killer thin sliced wheat bread with 1/2 avocado and some sour cream and onion Pop Chips. Around 2:30 I ate a snack of homemade trail mix made of walnuts, almonds, peanuts, sunflower seeds (all unsalted), and dark chocolate chips. I prepped the trail mix earlier in the week.
We ate dinner around 5-5:30 pm. The dinner included chicken sausage and zucchini I had prepped the night before, as well as red beans and rice. Around 7:30 I snacked on one or two clusters of these dark chocolate nuggets from Costco.
Diana Reid, MPH, RDN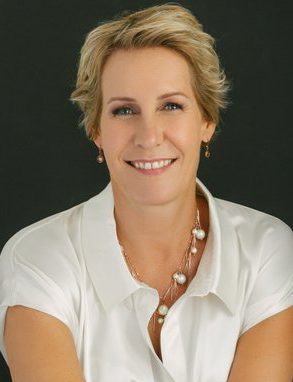 Diana currently lives in Europe with her husband and three children, in the tiny country of Luxembourg. She provides nutritional counseling and coaching both in-person and online or via telephone to clients throughout the world through her practice The Global Dietitian. She also spends part of the summer (and often the December holidays) in the Seattle, WA area. Diana holds a Masters of Public Health degree in nutritional sciences from the University of Washington. Additionally, she has a Bachelor of Arts degree from Western Washington University in the field of marketing and business administration.
Best nutrition advice: Focus on what you can add to your diet rather than always worrying about what to take out. Can you add more fruit and veg? Can you drink more water? These are underestimated, powerful tools.
What she ate in a day: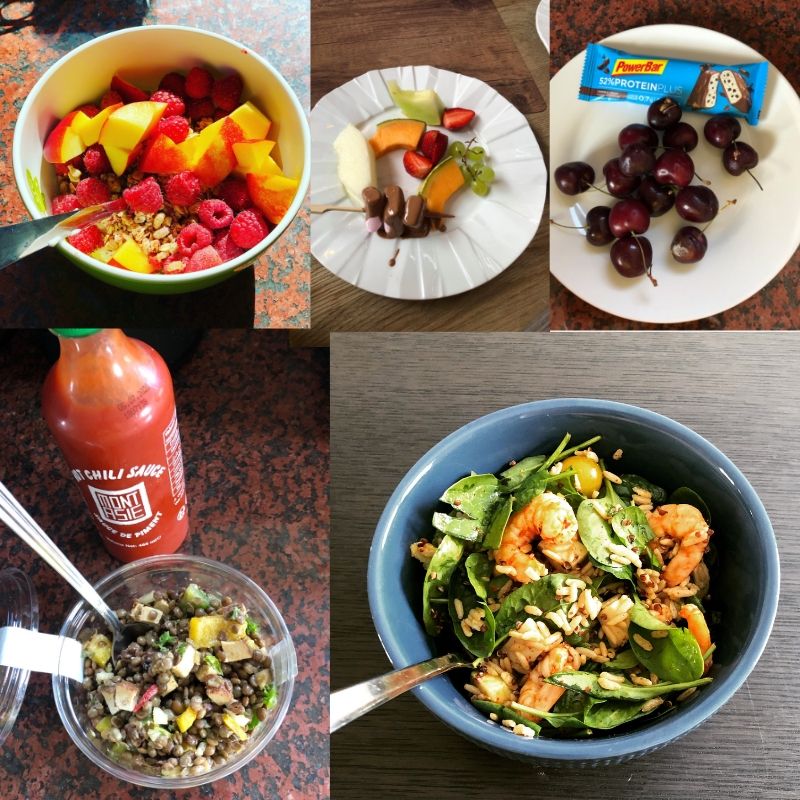 My day started with fruit, Greek yogurt, granola, and a bit of cottage cheese for breakfast. I was on the run during lunch and ended up eating lentil salad with some sriracha sauce for extra flavor. Later for an afternoon snack, I had cherries and a protein bar to get me through until dinner. Dinner was shrimp, rice and quinoa salad with tomatoes and avocado. Finally, to top it all off, ya gotta have dessert! Tonight's was a fruit plate topped with some chocolate sauce for good measure. 🙂
Jessica Forsman, RD, CD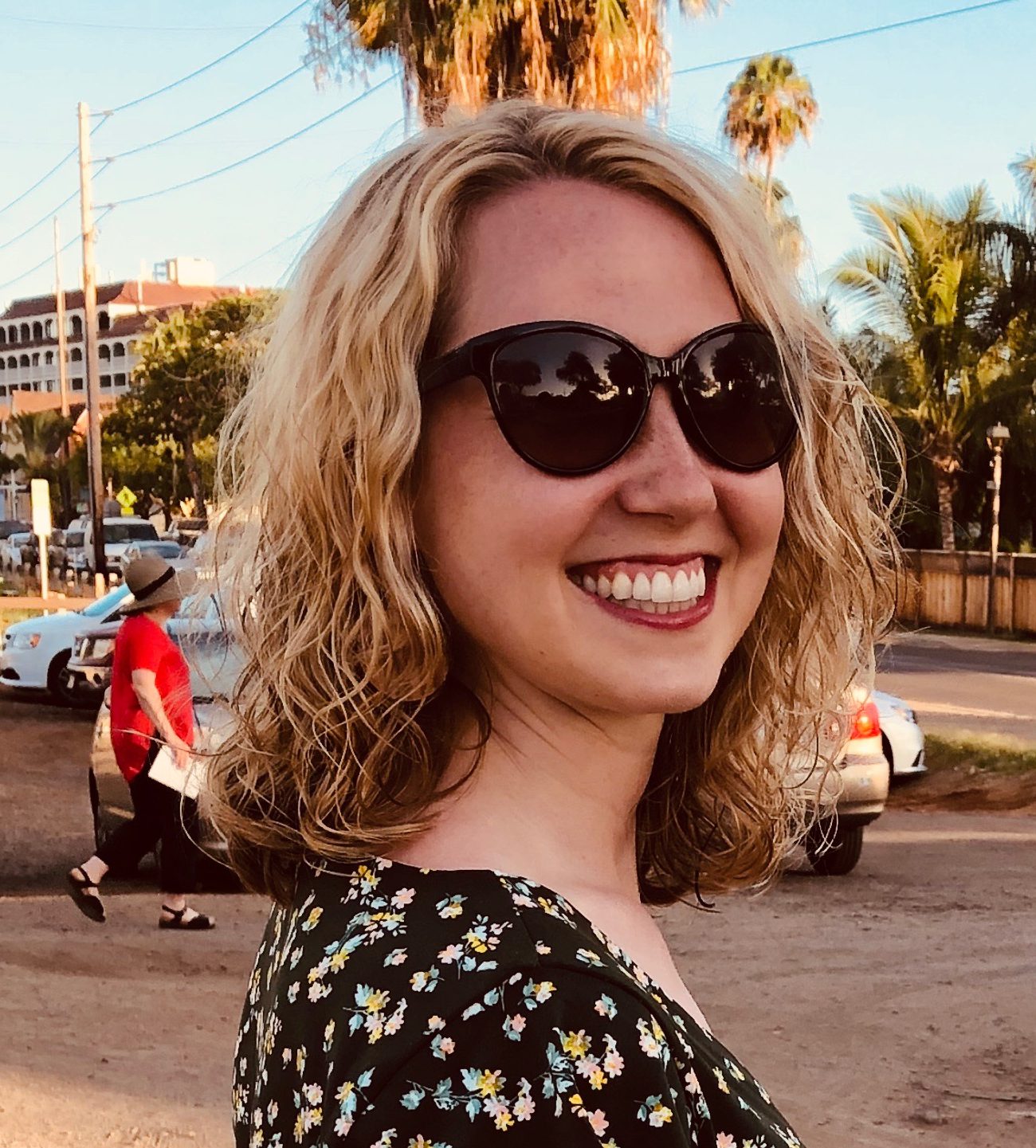 Jessica Forsman has her bachelor's degree in Food Science & Human Nutrition and has been a Registered Dietitian for 11 years. She initially practiced as a clinical dietitian before transitioning into hospital dietary management and later into healthcare administration. She is currently an Executive Director over Physician Services at a hospital in western Washington. Outside of work, she loves having downtime at home with her husband and spending time with family.
Best nutrition advice: Keep it simple. Focus on fruits and vegetables. Don't go to extremes or overly restrict. Enjoy what you eat!
What she ate in a day: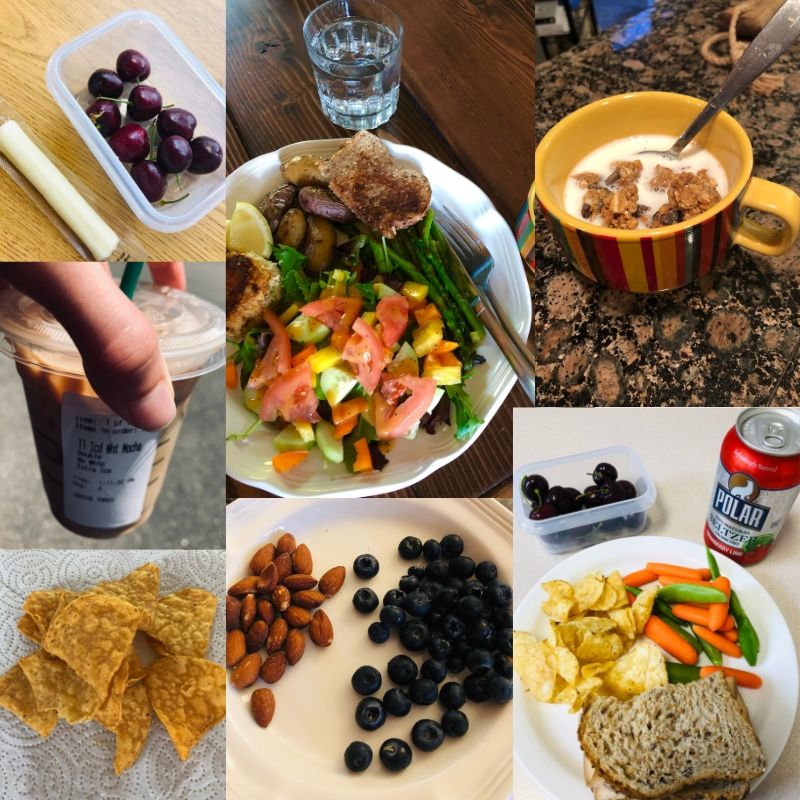 I chose a fairly typical Monday to highlight. I woke up late, but had prepped lunches the night before and had blueberries and almonds on hand for an easy breakfast. I'm not always motivated to prep our lunches a day ahead, but I've found that it makes all the difference when it comes to getting out the door on time and eating well throughout the day. Plus, it just feels good to be organized.
Breakfast included blueberries & roasted almonds and coffee with half & half. Later for lunch I ate ½ sandwich with 2 slices of smoked turkey, 1 slice cheddar & a thin layer of mayo on Dave's Killer Bread. On the side were fresh veggies, kettle cooked chips, cherries and sparkling water. Nutrition tip: when buying deli meats, I usually look for natural brands without added nitrates/nitrites and where I can recognize all of the ingredients on the label. I especially like Applegate Naturals.
Later in the afternoon I ordered a double tall iced white chocolate mocha without the whipped cream. It's important to choose foods that are satisfying – and for me, that usually means opting for the real thing. I rarely eat light or diet foods simply because I don't enjoy them. By not restricting the foods that I enjoy, I find that I'm usually content with less. For an afternoon snack I ate string cheese & the rest of the cherries that I didn't finish at lunch.
After work I snacked on seasoned tortilla chips. I do my best never to get too hungry and will frequently opt for snacks. In this case, dinner was only about 20 minutes away, but I still felt like I would be too hungry by the time dinner was ready if I didn't eat something. Snacks are a tool that I use to avoid overeating.
We had company over the day prior and had two crab cakes, asparagus and roasted potatoes left over. Not enough on its own to feed two of us, so I added salad with Annie's Papaya Poppy Seed Dressing, ½ piece of toast on Dave's Killer Bread with a 50/50 butter/canola oil blend, and blueberries. I usually only have time to cook 2-3 nights in a given week, but I try to leverage (and even plan for) leftovers whenever I can. I also try to keep easy dinners on hand for those days when things don't go as planned. Finally, I topped the night off with an evening snack of chocolate peanut butter granola with milk!
More to come?
I would like to sincerely thank each of these dietitians who were willing to take the time to help me with this project and allow us a peek into their day-to-day. This is a series I would love to continue to show the variety of options out there in regard to healthy eating. Within the community of Registered Dietitians, there are men, women, vegan/vegetarians, dietitians with food intolerances, dietitians from all different cultures, and more. If you or someone you know is a Registered Dietitian who would be willing to share their "what I eat in a day," I would love to feature it! Let me know with this contact form.
You Might Also Enjoy
You're a Dietitian, what do you know about the Paleo diet?
How to Make Healthy Changes that Actually Stick