Recipe Feature: Banana Split Oatmeal (THM E Meal)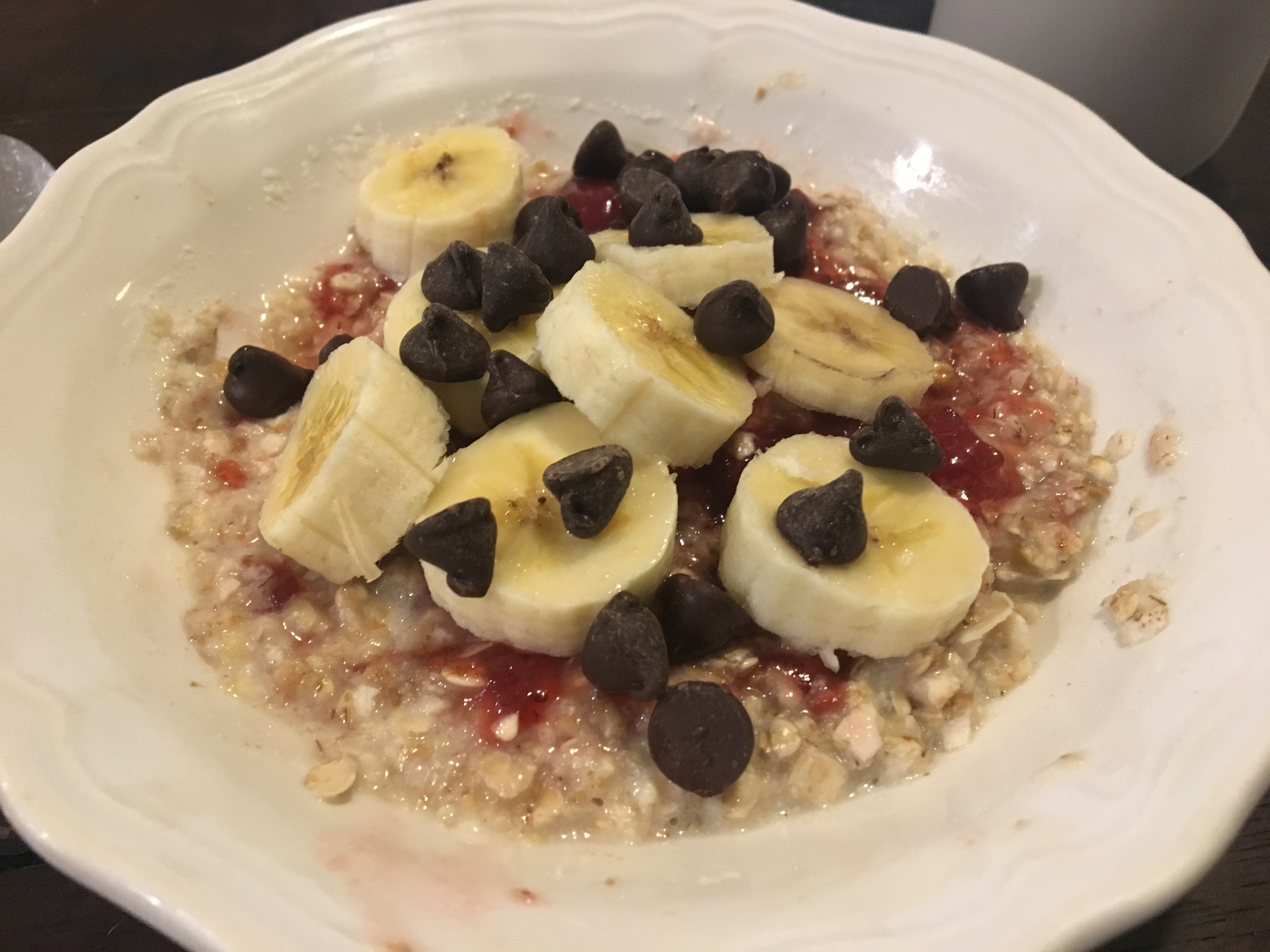 My favorite breakfast on the Trim Healthy Mama Plan was this banana split oatmeal recipe from Oil of Joy. I tweaked the recipe a tad from the original, partly for taste and partly to improve the nutrition to better meet the Trim Healthy Mama guidelines.
Here's what I did: cut the chocolate chips in half, removed the salt, and used fresh mashed strawberries instead of strawberry jam. I also added 2 scoops of plain whey protein to boost satiety and help regulate blood sugar. The vanilla in the oats really helps to make this oatmeal rich and delicious. It definitely feels like a dessert (it doesn't have to just be for breakfast!) and it is so, so sweet. I have continued to make it even after finishing Trim Healthy Mama!