Recipe: Red Curry Soup (THM S Meal)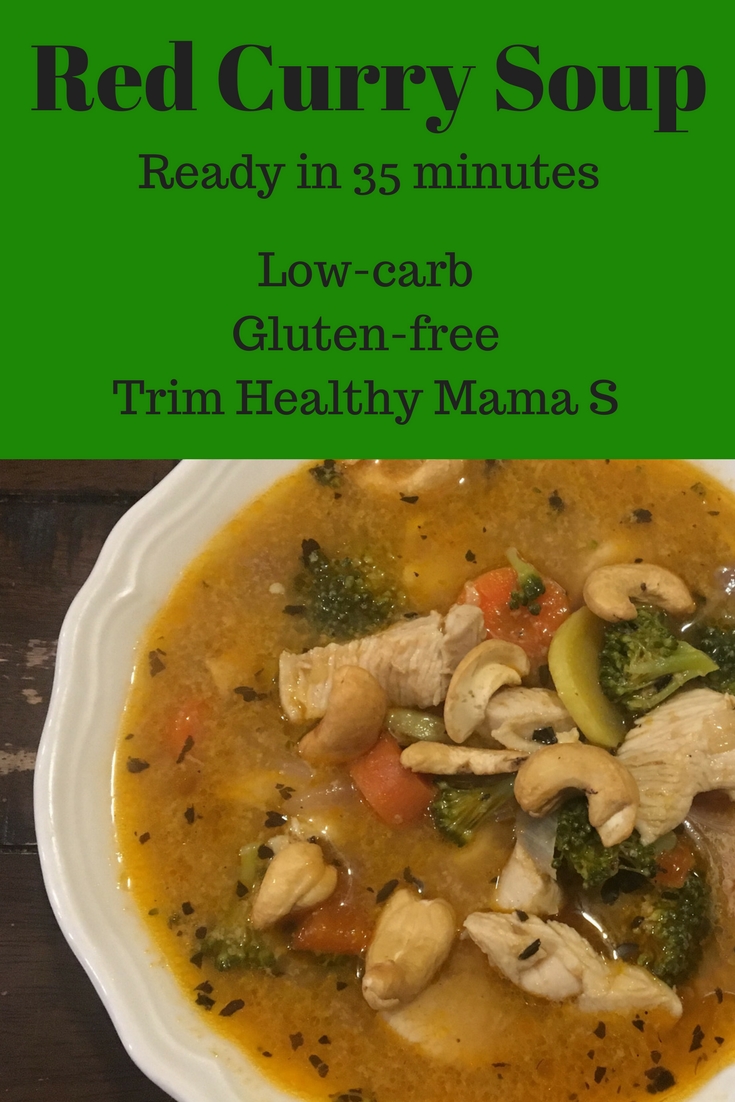 This soup is one of my favorite S meals I've eaten so far in the last 2 weeks. It pairs nicely with a little bit of brown rice for an S helper if needed. The cashews on top give it a perfect crunch!
If you prefer a slow cooker version, skip the coconut oil and add all ingredients (except basil and cashews) to a slow cooker and cook for 4.5 hours on high. Enjoy this warm, comforting soup around a warm, comforting table!