Recipe: Veggie-Loaded Mac & Cheese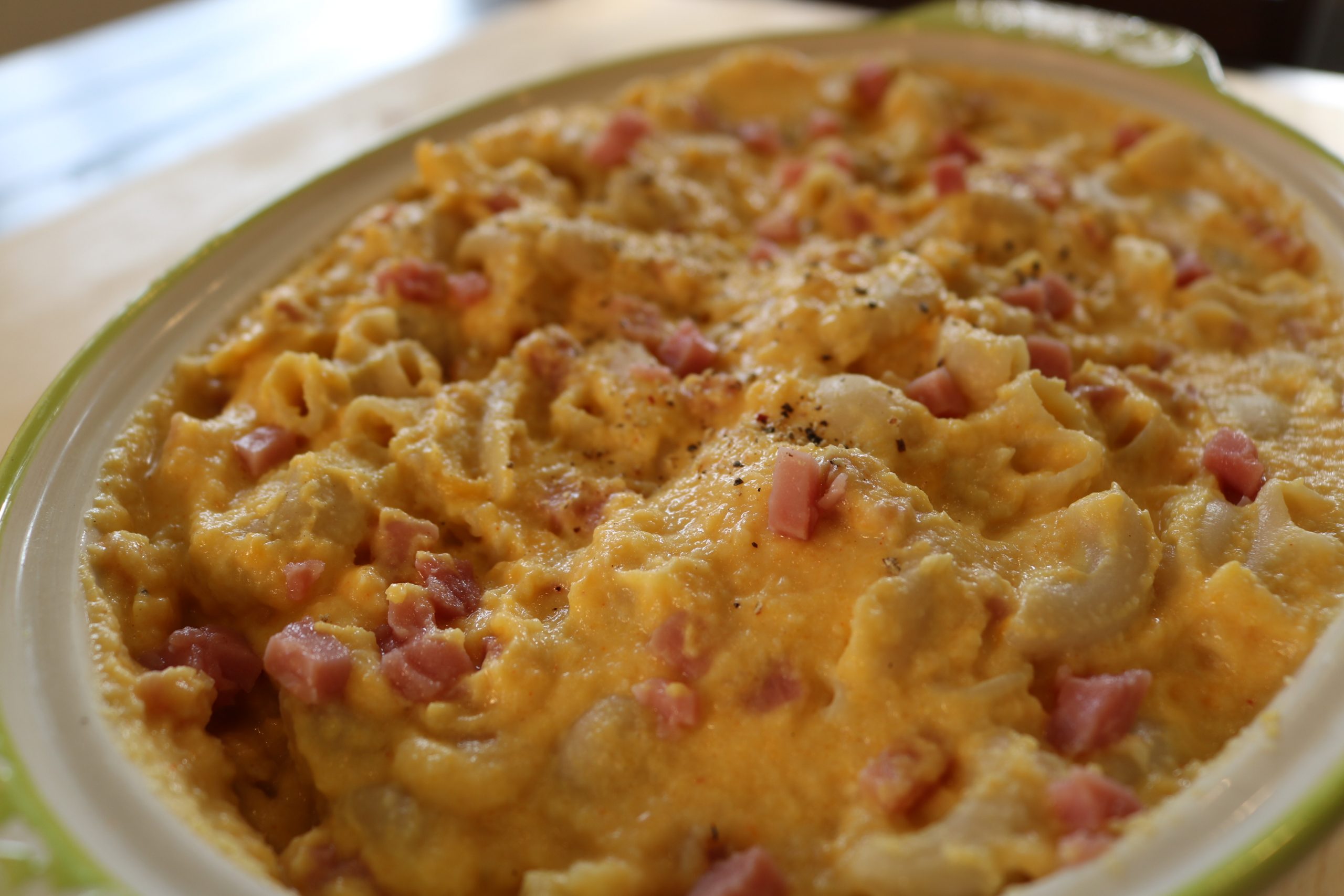 This creamy, delectable macaroni and cheese is the definition of comfort food. In an epic stroke of blended brilliance, this one-dish meal brings you lean protein, a mondo-dose of calcium and vitamin A, a full serving of vegetables, complex carbohydrates for sustainable energy, and all the cozy, cheesy winter vibes you could desire. The sauce contains an entire butternut squash and a cauliflower to boost the nutritional impact of this otherwise unassuming kid-friendly dinner.
An immersion blender can be a very helpful tool to make this recipe prep a snap, but it's not necessary. You can use a regular blender, food processor, or even a potato masher (though the blend-ier options will get you a smoother sauce). To save time, you can also purchase the butternut squash and cauliflower already cubed (fresh or frozen).
Let me know in the comments if you give this recipe a try!
Veggie-Loaded Macaroni & Cheese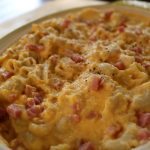 This creamy, delectable macaroni and cheese dish is the definition of a comfort food. Plus, each serving includes lean protein, vegetables, healthy complex carbs, and a mondo dose each of calcium and vitamin A.
1 whole butternut squash
1 head cauliflower
1 1/2 cups brown rice macaroni (sub any whole grain or legume-based pasta if desired)
1 cup shredded cheddar cheese
1 block reduced fat cream cheese (8 ounces)
2-3 Tbsp low fat milk
1/2 tsp paprika
1/2 tsp turmeric
1 tsp garlic powder
1 tsp onion powder
1 tsp salt
1/4 tsp ground black pepper
2 c diced ham
Place a large pot of water on high heat to boil (include a strainer basket if you have one).

Roughly chop cauliflower into large florets. Peel and cube butternut squash.

When water is boiling, add butternut and squash and boil until fork tender, about 8-10 minutes.

While vegetables are boiling, shred cheese.

Strain vegetables from boiling water and add macaroni to same water. Cook according to package directions.

Note: this adds flavor and nutrition to the noodles, but to save time, you can cook macaroni in a separate pot at the same time as the vegetables.

While macaroni is cooking, place squash and cauliflower in a large casserole dish with cream cheese, cheddar cheese, milk, and seasonings. Using an immersion or stick blender, blend very thoroughly until sauce is smooth and creamy and there are no large pieces of vegetable remaining.

Note: If you do not have an immersion blender, perform this step in a regular blender or a food processor and add to casserole dish when done.

When macaroni is done cooking, drain and add noodles and ham to casserole dish with sauce. Stir until well combined.
1 serving contains: 352 calories, 20 g protein, 33 g carbohydrate, 15 g fat, 1026 mg sodium, 8.7 g saturated fat, 6.3 g fiber. It meets 25% daily RDA for fiber, 10% for iron, 26% for calcium, 27% for potassium, and 84% for vitamin C, based on a 2000 calorie per day diet.
Health notes: This recipe contains a higher sodium level than may support heart health with certain conditions. To reduce the sodium, cut the salt to 1/2 tsp and try chicken or chopped Canadian bacon in place of the ham.
Disclaimer: Products purchased through affiliate links will earn me a small commission at no extra cost to you. Please know that I only recommend products that I have used and believe in.