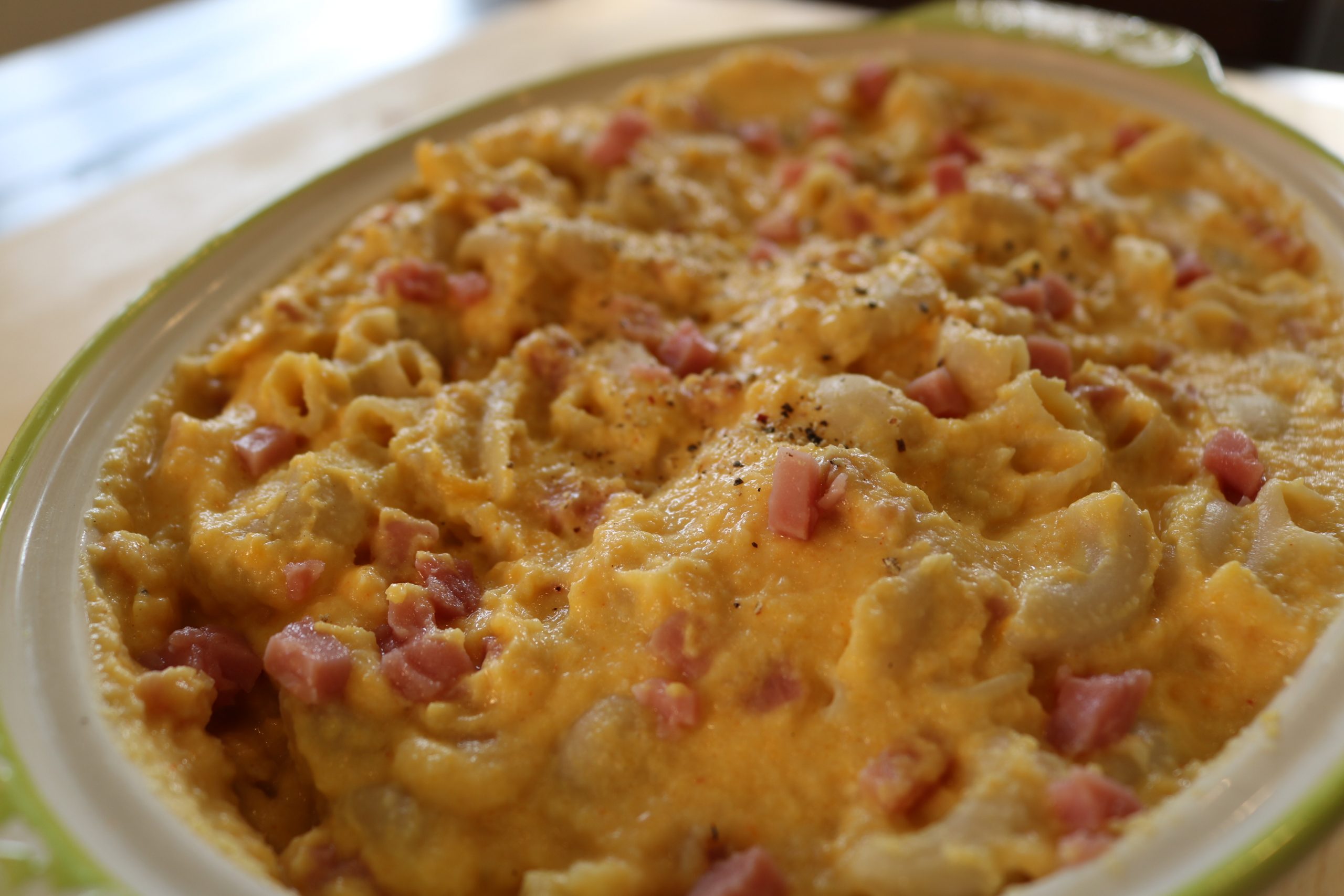 This creamy, delectable macaroni and cheese is the definition of comfort food. In an epic stroke of blended brilliance, this one-dish meal brings you lean protein, a mondo-dose of calcium and vitamin A, a full serving of vegetables, complex carbohydrates for sustainable energy, and all the cozy, cheesy winter vibes you could desire. The sauce contains an entire butternut squash and a cauliflower to boost the nutritional impact of this otherwise unassuming kid-friendly dinner.
An immersion blender can be a very helpful tool to make this recipe prep a snap, but it's not necessary. You can use a regular blender, food processor, or even a potato masher (though the blend-ier options will get you a smoother sauce). To save time, you can also purchase the butternut squash and cauliflower already cubed (fresh or frozen).
Let me know in the comments if you give this recipe a try!
Disclaimer: Products purchased through affiliate links will earn me a small commission at no extra cost to you. Please know that I only recommend products that I have used and believe in.