Tired of your New Year's Diet? Here's What to Do Instead.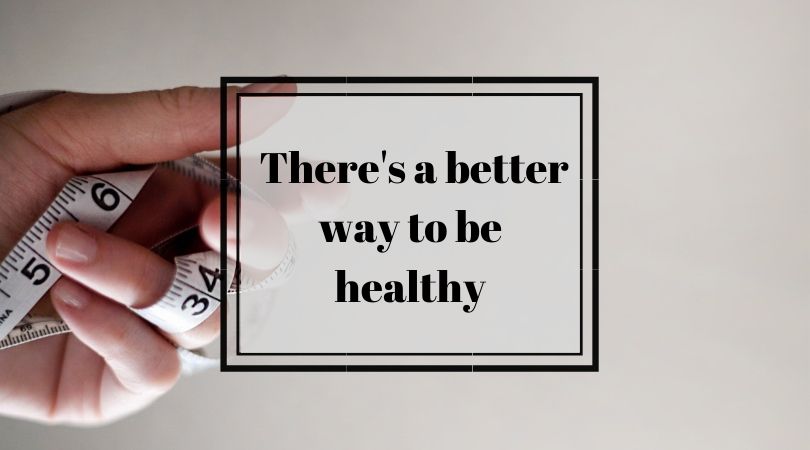 If your goal for the New Year was to eat more healthfully, you may have selected a diet to make it happen. You're 8 days in so I'm wondering how you're doing. Having some cravings? Feeling deprived? If so, you may be barking up the wrong tree. If you're struggling to foresee this diet lasting for the long run, I've got some tips for making some more sustainable (and less miserable) changes.
Here's what to do instead:
1. Don't get married without dating first!
What I mean is, don't commit to stick to a plan if you have no clue how well it is going to work for your body and your life. If it feels like fighting, clawing, and scratching, then it's not the right change for you. Avoid committing to any plan that you haven't tried out first. Honestly evaluate how it fits into your life and if it doesn't, it's not your failure – it's the wrong plan!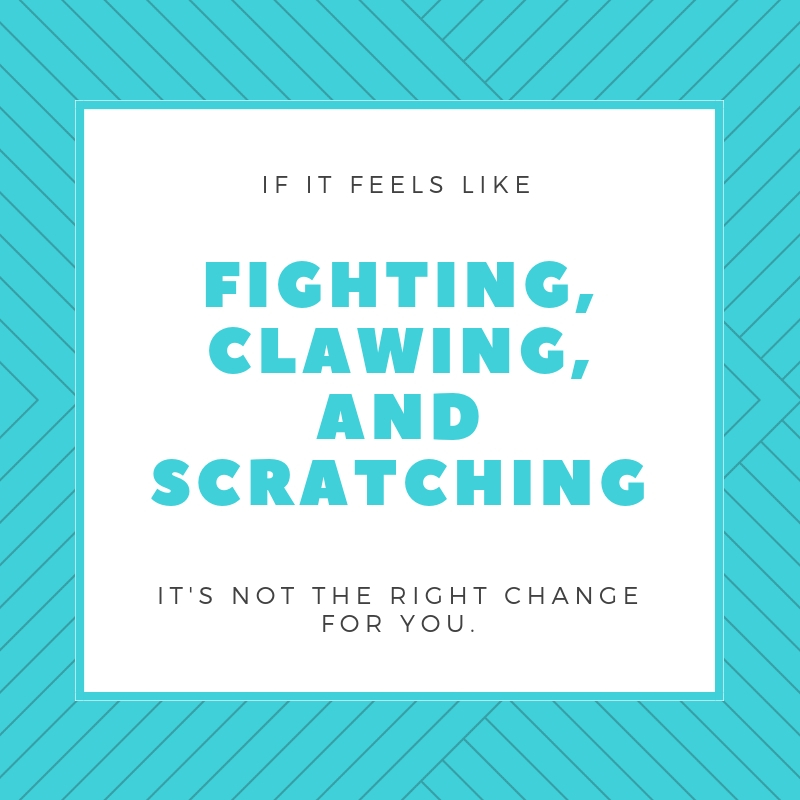 2. Commit to a habit, then figure out how to make it work in your life.
Instead of a whole plan, pick a healthy habit. Want to drink more water? Great! Pick an ounce goal (80-100 oz is a good start for most folks) and try however many strategies you must in order to find the one that actually helps you get there. Try carrying a water bottle everywhere. Try setting mini-goals (20 oz. by 10 am, 40 by noon). Try an app like My Fitness Pal. Try a cheesier app like Plant Nanny. Try fruit-infused water. Try tea. Try filling a gallon jug of water daily. Try whatever you need to try until you get closer to where you want to be. The real work is in finding the strategy that doesn't feel like work.
Once you've figured that one out, choose another habit and stack it on top of the first. Ready to eat 5 servings of fruits and veggies per day? Walk for 20 minutes 3 times per week? Regardless of the goals you pick, this test-driving strategy means you'll have the opportunity to make each change fit your life. Once you stack up all your new (and easy to stick with) habits, just think how much healthier you'll be! Not to mention how much more enjoyable it will be than that "clean eating" cleanse you were thinking about trying…
3. Put your blinders on
This is the toughest part and it's a total mental game. Your cousin's on keto, your PTO pal is on paleo, and your fitness-nut friend is fasting 16 hours a day. They're all losing weight and you're over here working on your water intake. It can truly be maddening. Keep in mind – most any diet will get weight off. Most any diet will not keep weight off. Remind yourself how many times you've watched someone (or you yourself have done this…it's okay!) diet, lose weight, then gradually gain it all back and then some. All of these people you know are setting their bodies up to gain more fat in the long run. It's sad, but it's true!
So try not to let them influence you. It's so, so hard, I know! I'm a dietitian – I've studied nutrition for 10 years – and I can still feel myself being influenced by social media progress photos from diets and supplements that I know are not safe or effective. It is a battle. But it's a battle worth fighting.
You must find your healthy life.
That means that you eat what works for your body, your family, your budget, your lifestyle, and makes you happy. Put in the work to find out what that is, and you'll be so pleased with how easy it can be to be healthy!
You Might Also Like
What the Research Says about Intermittent Fasting
You're a Dietitian, What do you Know about the Paleo Diet?