Salmon and Red Potato Hash with Dijon Aioli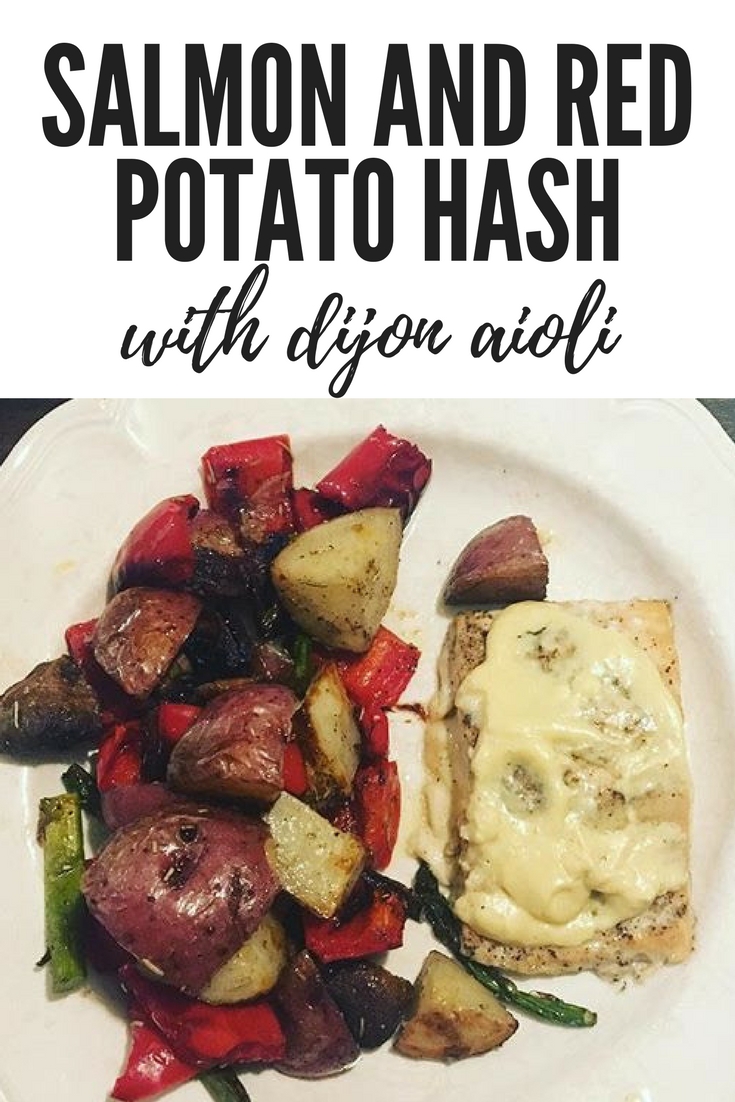 This delicious dish is a copycat of a breakfast from a favorite restaurant of ours – the Ironwork Grill at McMenamin's Grand Lodge in Forest Grove, Oregon. The original is made with a dill sauce but I always swap it for this dijon aioli, and I've never been disappointed!
The salmon, veggies, and potatoes make this a complete, protein- and potassium-laden anti-inflammatory power meal. Plus, it is so, so tasty and very easy to make!