How to Train for Hiking and Backpacking: Endurance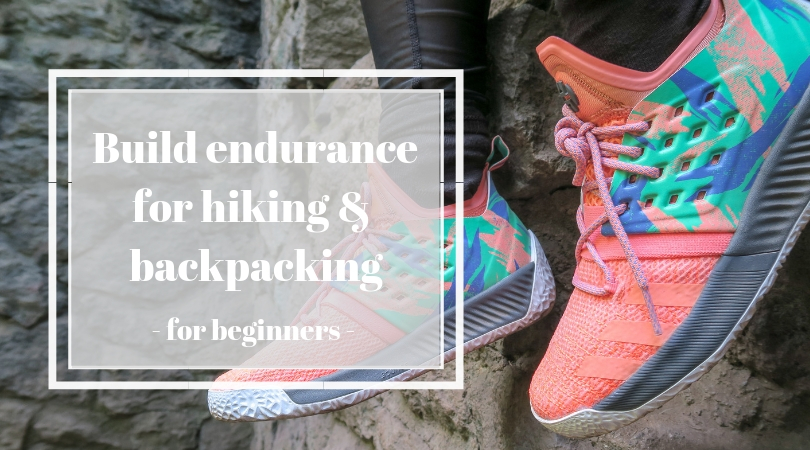 The sun is out and it's time to think about getting out and enjoying the beautiful outdoors! In this post, we're focusing on hiking and backpacking! Whether you're a brand new hiker or seasoned backpacker, a little preparation can make your time on the trail easier and more enjoyable. We'll kick off this series with a focus on endurance. To start, begin training at whichever level is currently a challenge for you.
Level 1: Beginners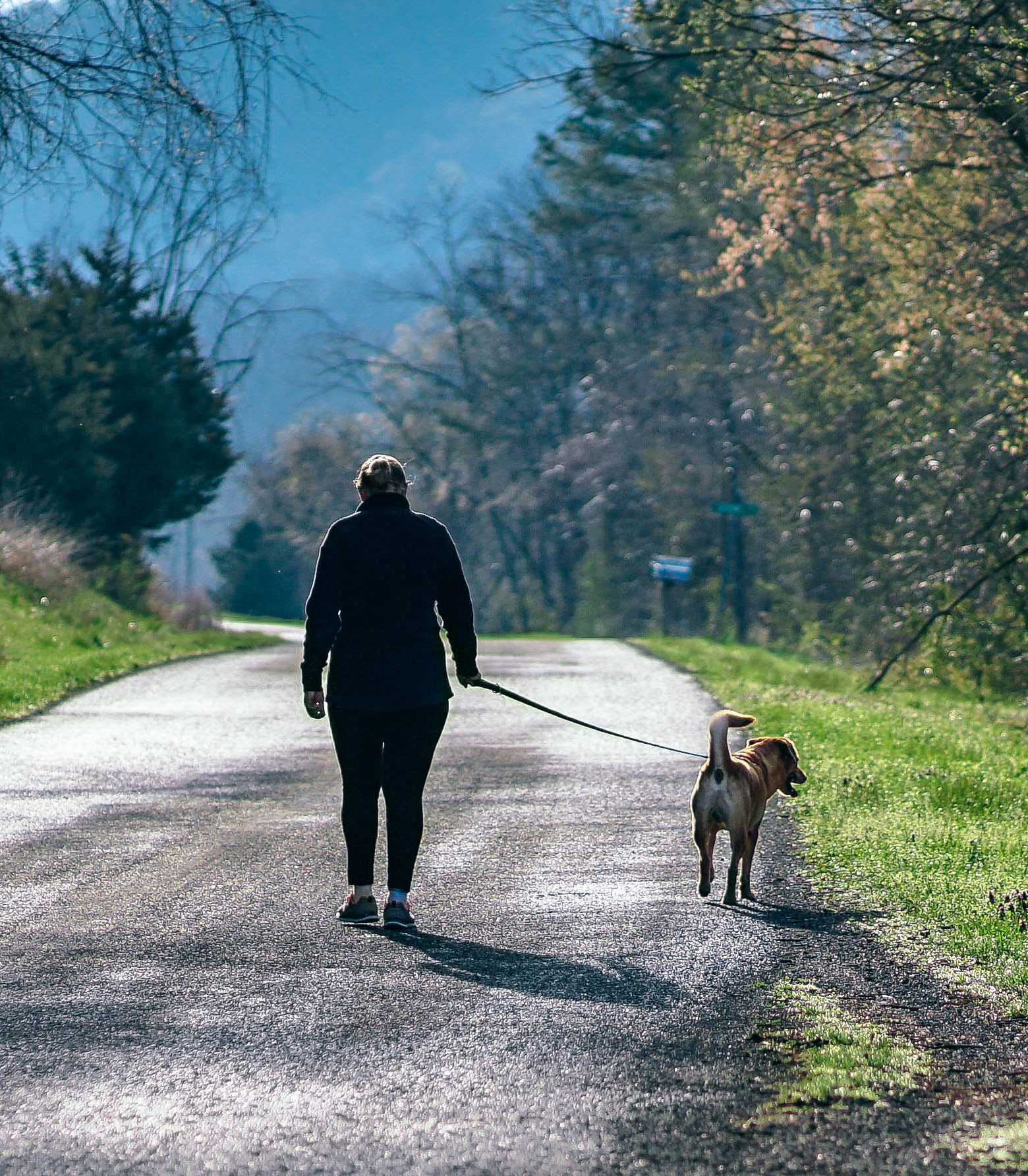 If you haven't been walking in a while, that's the place to start! Begin by walking at a moderate pace for 5-10 minutes as a warm up, then pick up the pace to a quick, comfortable clip. Go for short walks, gradually working up to at least 20-30 minutes. Begin with 2-3 days per week and increase to a goal of 4-5 days weekly as you become more fit. When that becomes easier, move on to level 2.
Side note: This is also a great time to train your feet – wear the shoes you plan to hike in! Word to the wise, don't remove your calluses. They are your friends!
Level 2: Current Walkers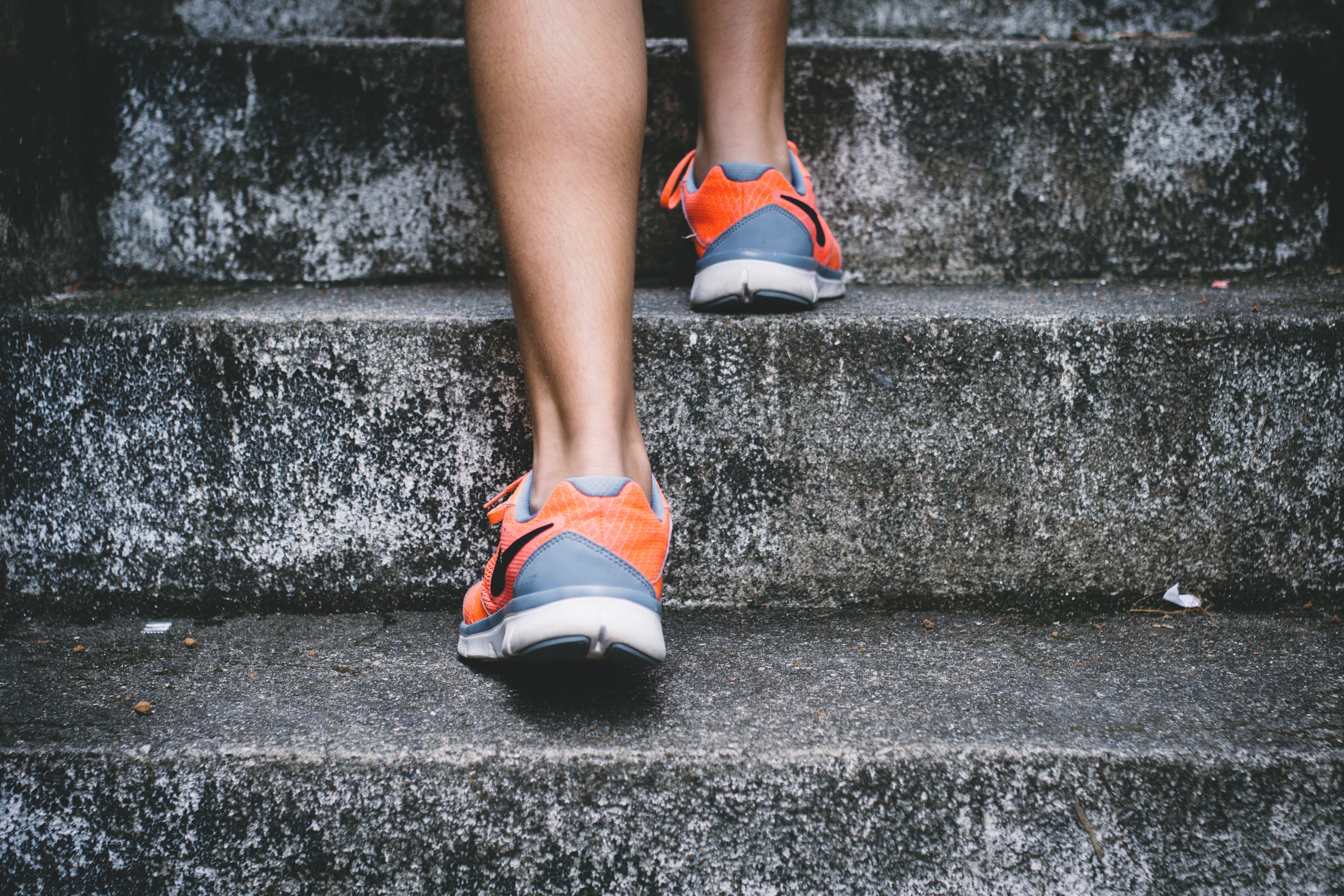 If you already walk regularly or if walking is a piece of cake, it's time to up the ante a little. Literally – go up! Add incline into your walks to work different muscles and to add a cardiovascular challenge. You can do this by adding hills or stairs into outdoor walks, increasing the incline on your treadmill, or walking up stairs. If you have a flight of stairs in your house or in your community, walking up and down them can help build up the muscle groups you'll need for safe hiking.
Stair mills or stair stepping machines can also work well here, but do not neglect the importance of training yourself to go downhill. Most often, the majority of soreness we experience after hiking is from walking down, not up! Incorporate more ascents and descents into your training and you'll find your time on the trail much easier. Again, I recommend wearing your hiking shoes. Sometimes inclines help you find friction points that weren't there on flat ground! This can help you prevent disastrous blisters on the trail.
When you become trained for inclines, move on to level 3.
Level 3: Seasoned Hikers

If you've hiked or backpacked regularly in the past, or if you've worked up to training on hills or stairs, it's time to add an additional challenge by carrying weight. Even if you are only planning to hike, not to backpack, training with weight can help your muscles and endurance grow stronger to make long-distance hikes easier.
If you are planning to hike with no pack (or a very light pack), you may choose to train with ankle and wrist weights, since they will prevent adding stress to your spine and make regular hiking easier; however, a backpack will also serve this purpose. For you backpackers, it's time to get your pack out. Add some weight – dumbbells, soup cans, books, rocks – and go for your training walk. Continue to include the inclines from level 2!
Optional: If you are planning a long-distance backpacking or day-hiking trip, gradually extend the length of your training sessions. You don't necessarily need to train for as long as you may be backpacking, but the farther you go, the fitter you'll be!
Stay tuned for the next post in this series on training for hikers and backpackers – joint stability!
Disclaimer: While I am an exercise professional, I have not been hired as your exercise professional and I am not familiar with your individual health. As always, check with your doctor about your specific health situation before beginning any new exercise program.
You May Also Like
*VIDEO* 2 Quick and Easy Exercises for Better Posture
The #1 Thing you MUST do to Save Time Living a Healthy Life
Factors to Consider when Starting a New Exercise Plan