Anti-Inflammatory Week 1 Wrap-Up
Today marks the end of my first week following an anti-inflammatory lifestyle. I haven't posted much this week because we were busy (or actually, quite un-busy) camping and relaxing with family this weekend! So far, anti-inflammatory is going pretty well and I'm enjoying the food I'm eating. It's not really any more expensive than our food usually is.
What's working well: Activity has been so easy with the beautiful weather! We spent the weekend (besides lounging and reading in hammocks and lawn chairs) kayaking and playing volleyball, badminton, and croquet. The other big key to easing anti-inflammatory eating is keeping my mindset focused on two things: 1) I focus on the importance of getting in anti-inflammatory foods – it's not just about limitations and restrictions, and 2) thinking about the effect that all of the anti-inflammatory foods have on my body. It helped me to think about those consequences, then I still might decide the food was worth it to me to eat, but I had a balanced perspective and it was typically easier to avoid treats I really didn't care about as much and limit my portions of those I did. Here are some photos of foods I ate throughout the week: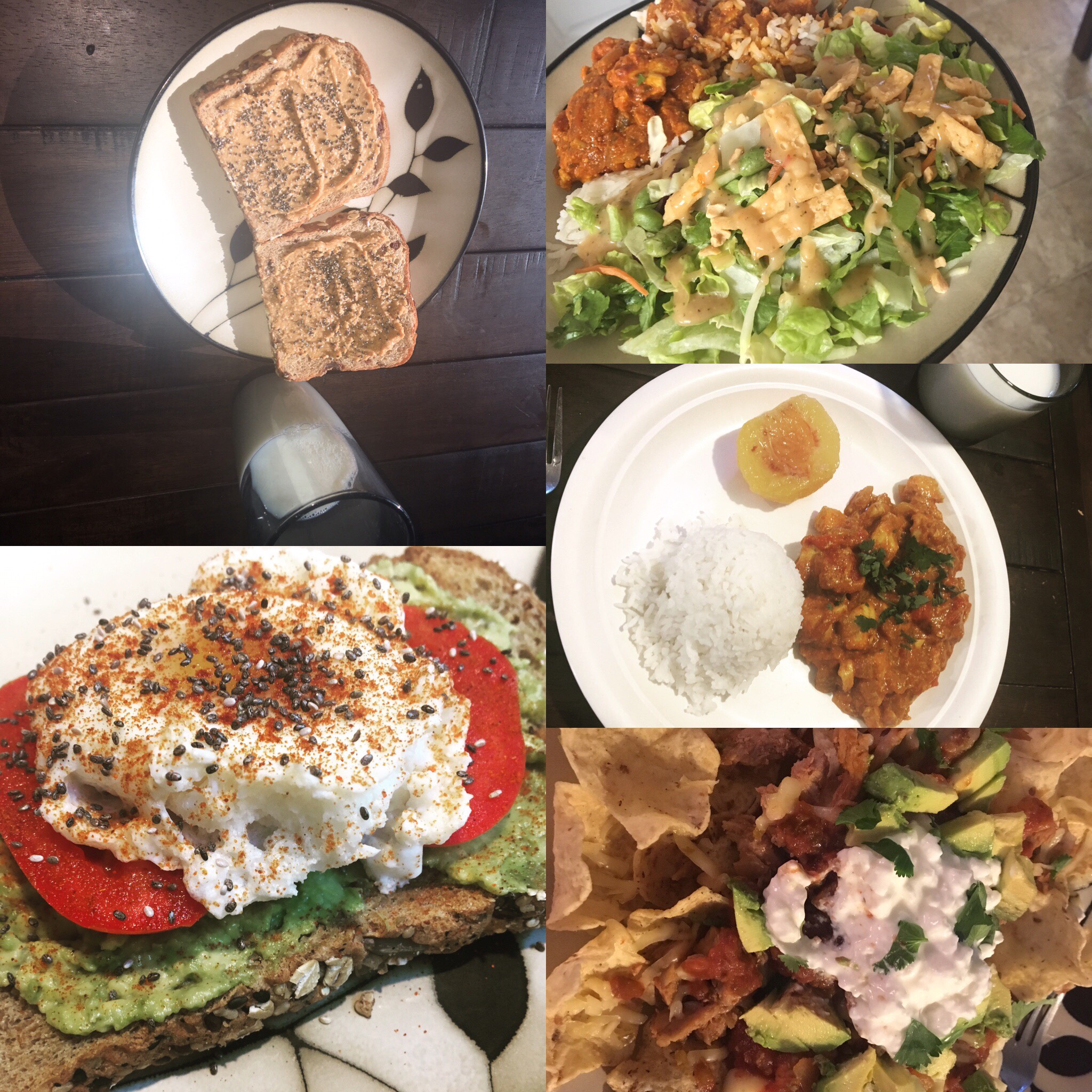 Some struggles I've had: Choosing food this weekend was definitely tough! We assigned meals to different family members for camping so I didn't have a ton of control over what was available at each meal. I chose as best I could by loading up on the veggie and fruit and limiting any entrees, sides, or desserts that were particularly high in sugar or saturated fat. Thankfully, my family is relatively health-conscious so there tended to be plenty of fruit or veggies available. My aunt made some lavender lemonade that was TO DIE FOR and we had a birthday party during the weekend as well, so I had tiny bits of treats spread out throughout the four days. I scraped the frosting off of a small piece of cake and chose only bites of the superb homemade ice cream my brother and sister-in-law made. The holiday weekend was definitely more "pro-inflammatory" than the rest of my week, but hey, that's life! Check out the photos below to see some of the meals and snacks I ate this weekend.