Recipe Feature: Italian Meatball Casserole (low carb, Trim Healthy Mama S Meal)
These cheesy, saucy meatballs were like delicious little meatloaf bites. They paired superbly with a salad or green beans, and reheated well for lunches. My kids loved them too!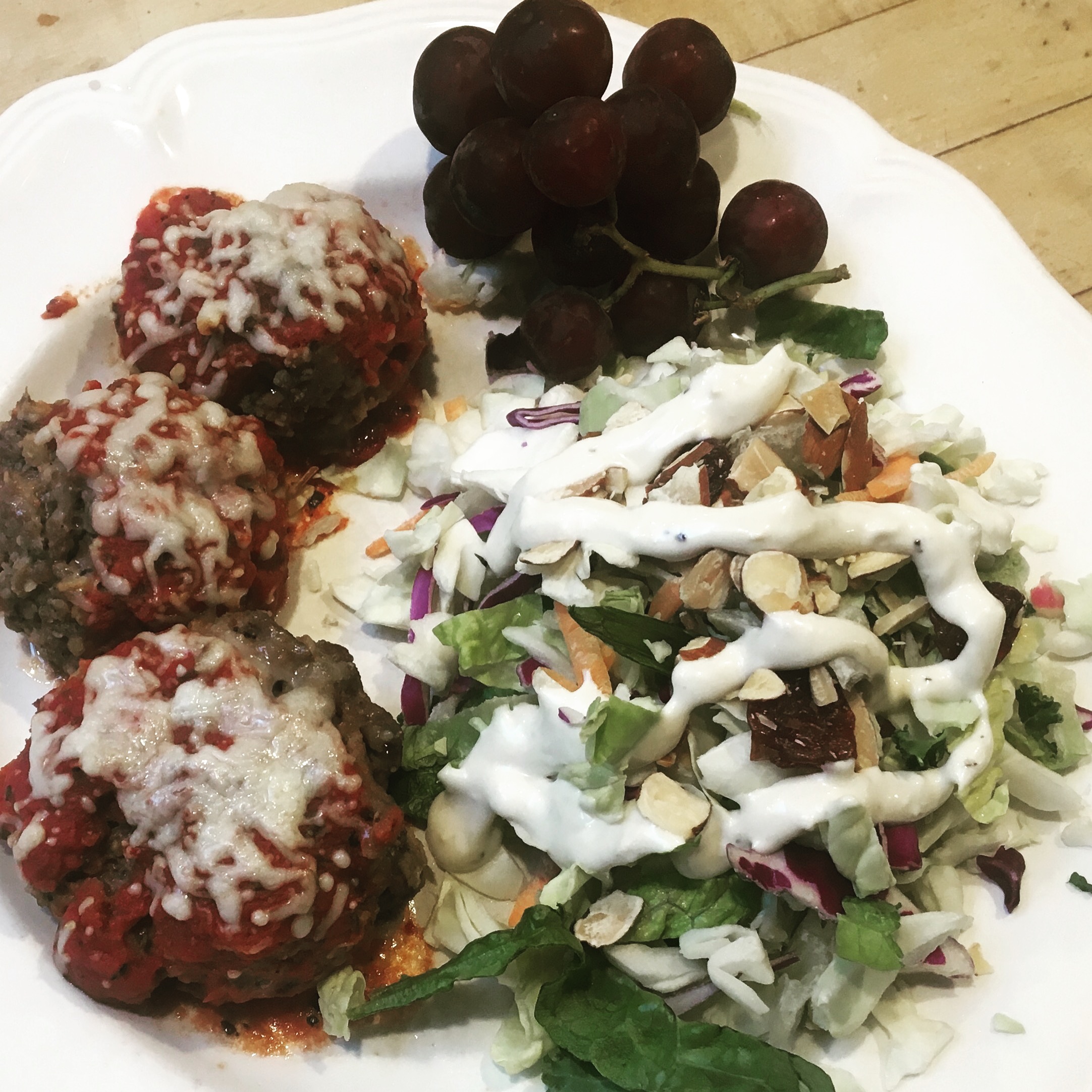 You can find the recipe for these meatballs on Briana Thomas' blog. I topped them with my 5-minute heart healthy pizza sauce and it was delicious! Make them with lean meat and a light dusting of mozzarella cheese and you can improve the saturated fat content for heart health. They would be great with some whole grain spaghetti also. I hope you enjoy them too!