My next feature is…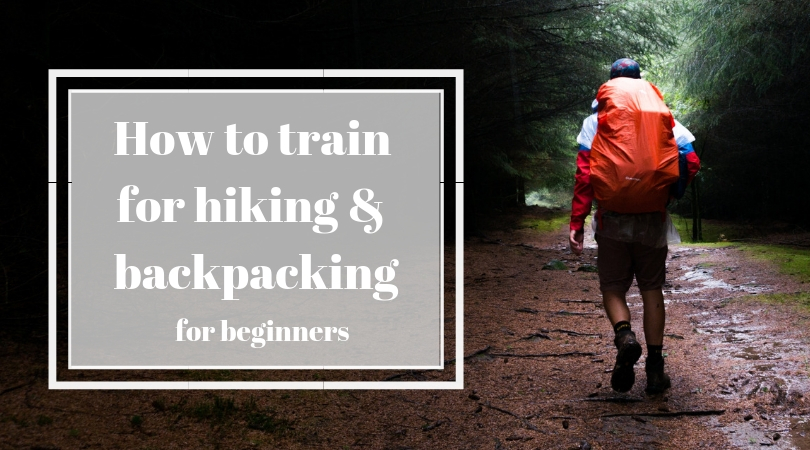 In the Pacific Northwest, we are finally getting our first glimpses of Spring sunshine (between uncharacteristic snow flurries). The combination of cabin fever and warm, bright sunshine makes me antsy to get outside again. Hiking and backpacking are common and beloved activities in this area (and many others), but the beginning of the hiking season can be difficult and sometimes risky. Both beginning and seasoned hikers, having been cooped up all winter, may experience fatigue and muscle soreness and are at increased risk of injury if their muscles aren't prepared for the activity.
I decided to spend these last few weeks of cold weather prepping myself to safely and confidently hit the trail. I'm putting together a training guide for you to follow along. There are a handful of areas to train to be in your best shape for hiking/backpacking – even beginners can benefit. In this series, we'll cover:
Endurance
Hiking and backpacking can be major endurance exercises, depending on the elevation and length of the hike as well as the weight you are carrying. We will discuss how to train based on these factors so that you can experience the beauty of nature without fire in your lungs.
Joint Stability
This is a big one and it can be easy to miss. I know it caught me off-guard on my first overnight backpacking trip! Carrying a pack is an extra challenge on all of your weight-bearing joints, but consider the added challenge of roots, rocks, and unstable trail and you've got a recipe for sore or sprained ankles. I'll address how to best prepare your joints to effectively prevent injuries.
Flexibility
It certainly doesn't take a gymnast or a yoga master to hike. If you can walk, you can hike! That said, loosening up tight muscles can make hiking much easier and prevent strained muscles. On top of that, some more advanced trails contain creeks/rivers, large logs, and other obstacles that are much more easily tackled with a little flexibility.
I'll probably toss in some bonus tips for on-the-trail nutrition as well. Check back soon for the nitty-gritty on training for fun, safe hiking and backpacking!