How to Meal Plan on a Budget (part 2)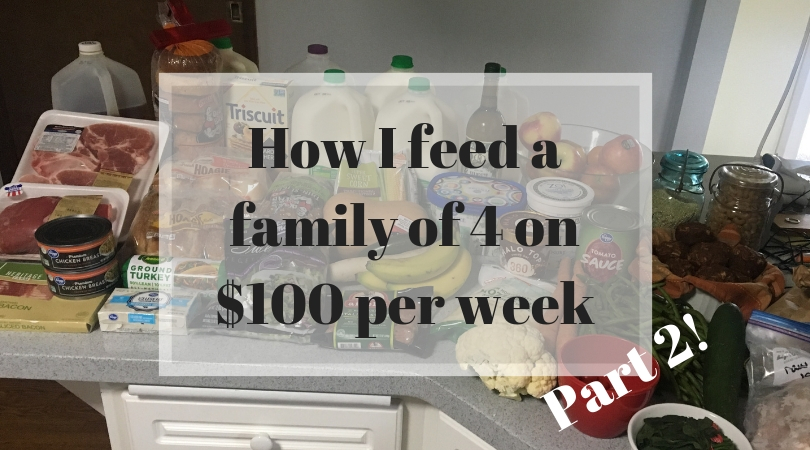 Last week, I walked you through how I meal plan on a budget of $100 per week for a family of four. I'm going to walk you through my meal-planning process again, this time for a stock-up week. If you haven't read that first post yet, start there, because I'm not going to explain each step this time. I am going to show you how I stay within budget, even when I need to stock up on more items than I did last week.
Besides the amount that I'm buying, the main difference between a "stock-up week" and a "top-off week" is that I make sure to go to a store with an excellently-priced bulk section (Winco) for a stock-up week. Buying items in bulk is not only cheaper, but more customizable, and prevents food and packaging waste. Buying food in bulk allows you to select the exact amount that you need, want, or can afford, and can help make staying within budget much easier. I'll start with a quick walk-through of the meal-planning process, then I'll show you how bulk buying makes my $100-per-week grocery budget possible.
So here we go! Follow along with my budget-conscious meal planning process this week:
Know your budget
If you read last week's post, you'll know that my grocery budget last week was $85 for a "top-off week." Since this week is a stock-up week, my budget will be higher. Today I'm working with a budget of $115. That gets me to an average of…you guessed it! $100 per week.
Utilize food distribution programs, if you can find them.
This week, pickin's were more slim, so I only ended up with a nice little green bell pepper and a bag of chips.
Shop Your Cupboards/Pantry/Fridge/Freezer
Here's where I'm at this week:
Need to use up:
mozzarella cheese sticks

a few random Swiss cheese slices
leftover tomato sauce
lots of dinner leftovers – I won't need to buy any lunch stuff for this week
salad
baby carrots & other snack veggies
deli meat
Available:
dried grains: pasta, rice, quinoa, oats

dried chili beans

trail mix

lots of canned goods

cheese

1 gallon milk

potatoes, onions
Use a master list
For stock-up weeks, I use a "supermarket staples list" that I modified from a post on Pinterest.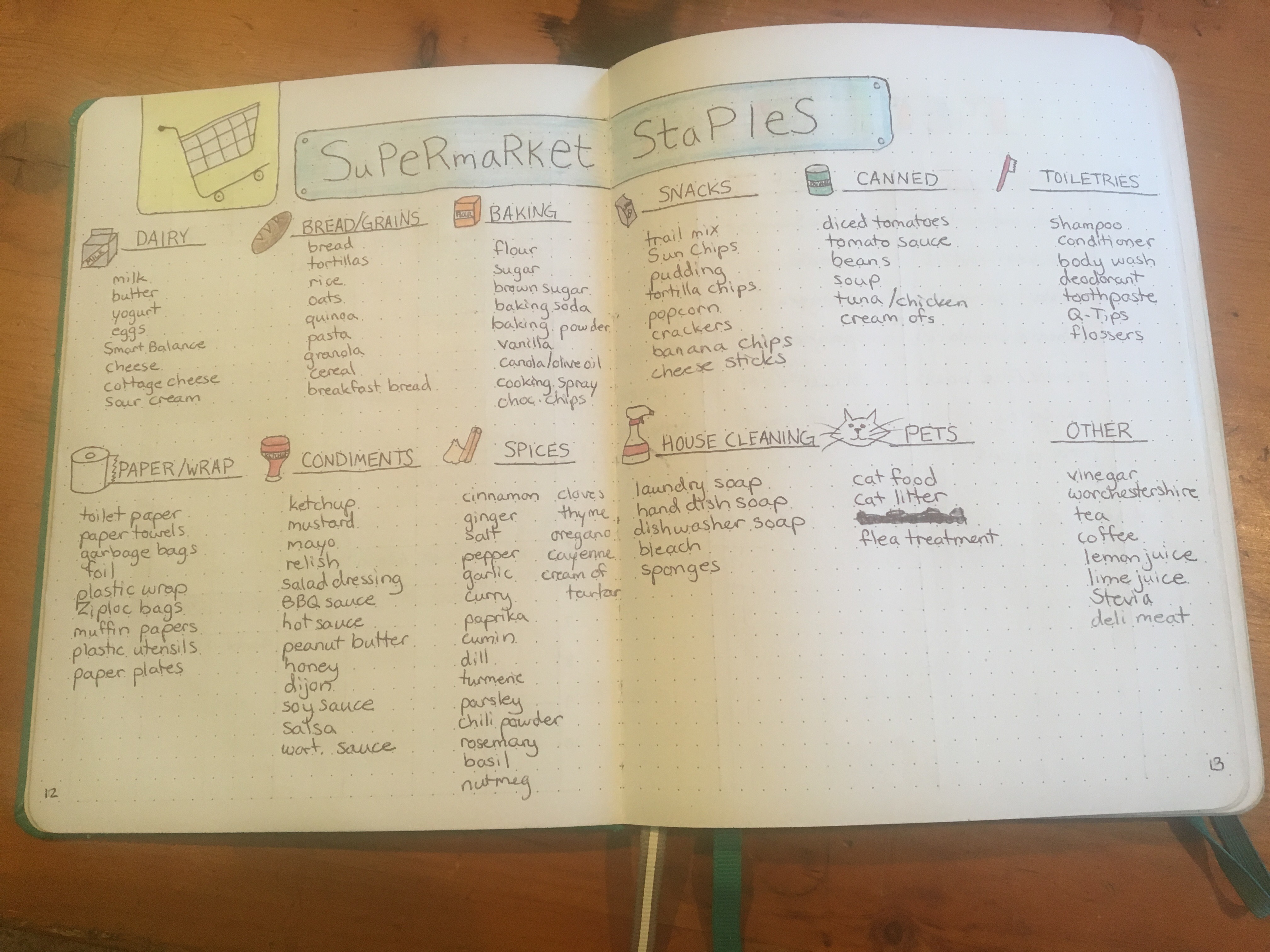 This lists all of the things I like to always have in stock (plus a few that I rotate through, like snacks). On stock-up week, I skim through the list and go through my kitchen to make sure I don't miss anything that we might need or might be out of. Add them to the list!
Take stock and decide what to make
Tonight is our monthly "family fun night," where we go to a local restaurant/arcade and hang out, so that covers dinner. Since I need to use up tomato sauce and cheese sticks, I'll make a family favorite – pizza rolls – that uses both of those. We haven't had fish in a while, and Winco has some really affordable salmon, so I'll grab some of that and we'll have steamed broccoli and mashed potatoes with it. Thursday's a busy evening so I'll make that a crock pot meal. Maybe a pot roast with some of those baby carrots. Friday I know we will be at a high school football game, so we'll probably snack at home beforehand and maybe grab some snacks at the game.
That's okay to do, by the way, just in case any clean-eating policeman ever told you it wasn't. 
Aaaand for breakfasts I'll use that lunch meat and extra cheese to make some breakfast sandwiches.
Make your shopping list (include estimated prices)
After going through my stock-up list and the meals for the week, here's what my list looks like: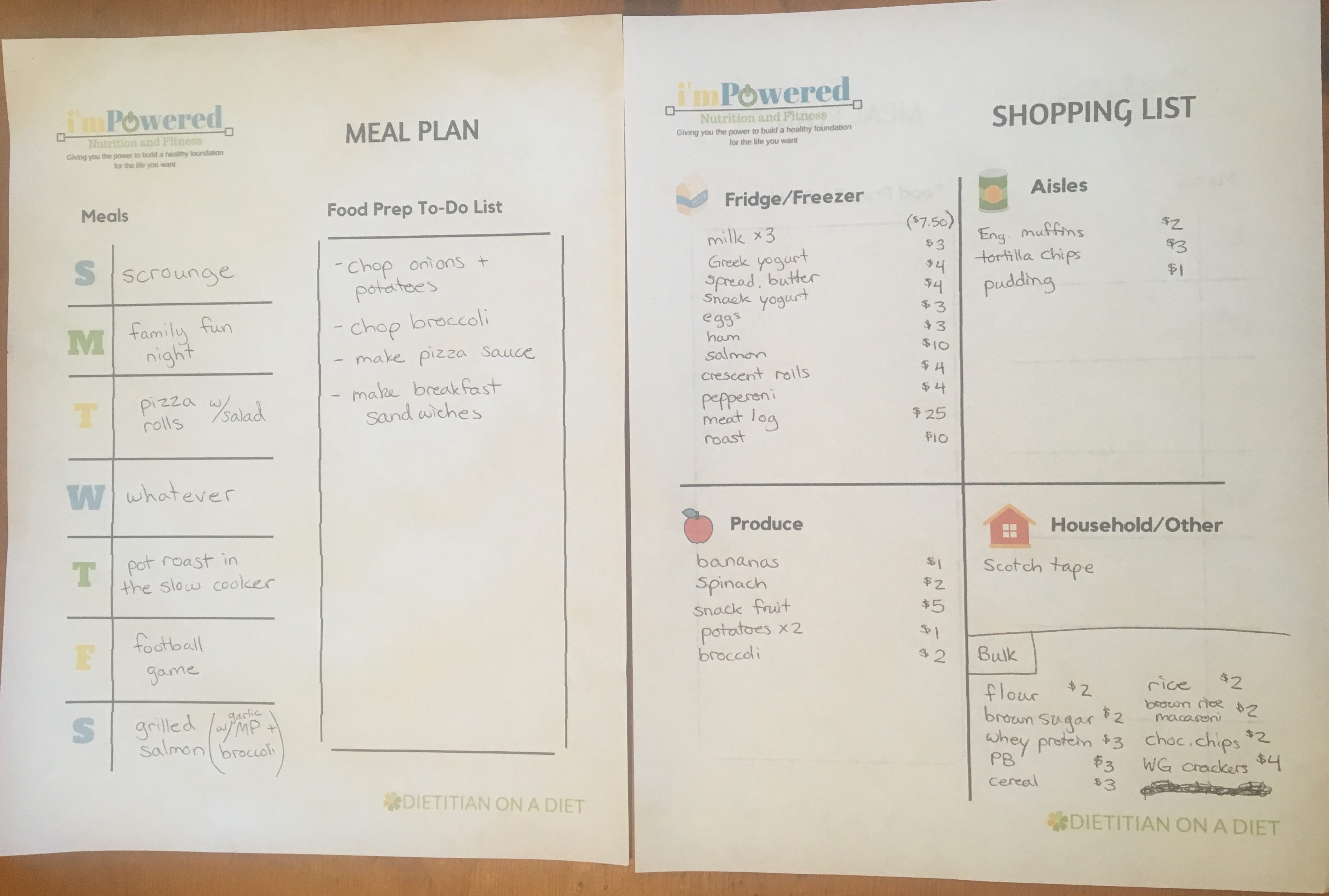 Click here for a copy of this shopping list/meal planning template.
On a stock-up week, I try to leave a bit of budget room for whatever meat might be on sale that week. Sale meat at Winco can be a heck of a deal, so Winco trips are good opportunities to stock the freezer.
My estimated costs for this grocery trip were only $92.50, so I'll add ~$23-25 worth of sale meat to the list. If we weren't going to be eating out of our restaurant budget for two meals this week, I probably wouldn't be able to do quite so much but in this case it worked out.
Shop!
As I was shopping, I had some extra room in the budget, so I tossed in an extra dessert and a few snack foods that I'll save for next week. We have a part of our pantry where I save up food when I get a good deal or have extra room in the budget. That helps each week be a little easier budget-wise, since I've always got odds and ends saved up in there.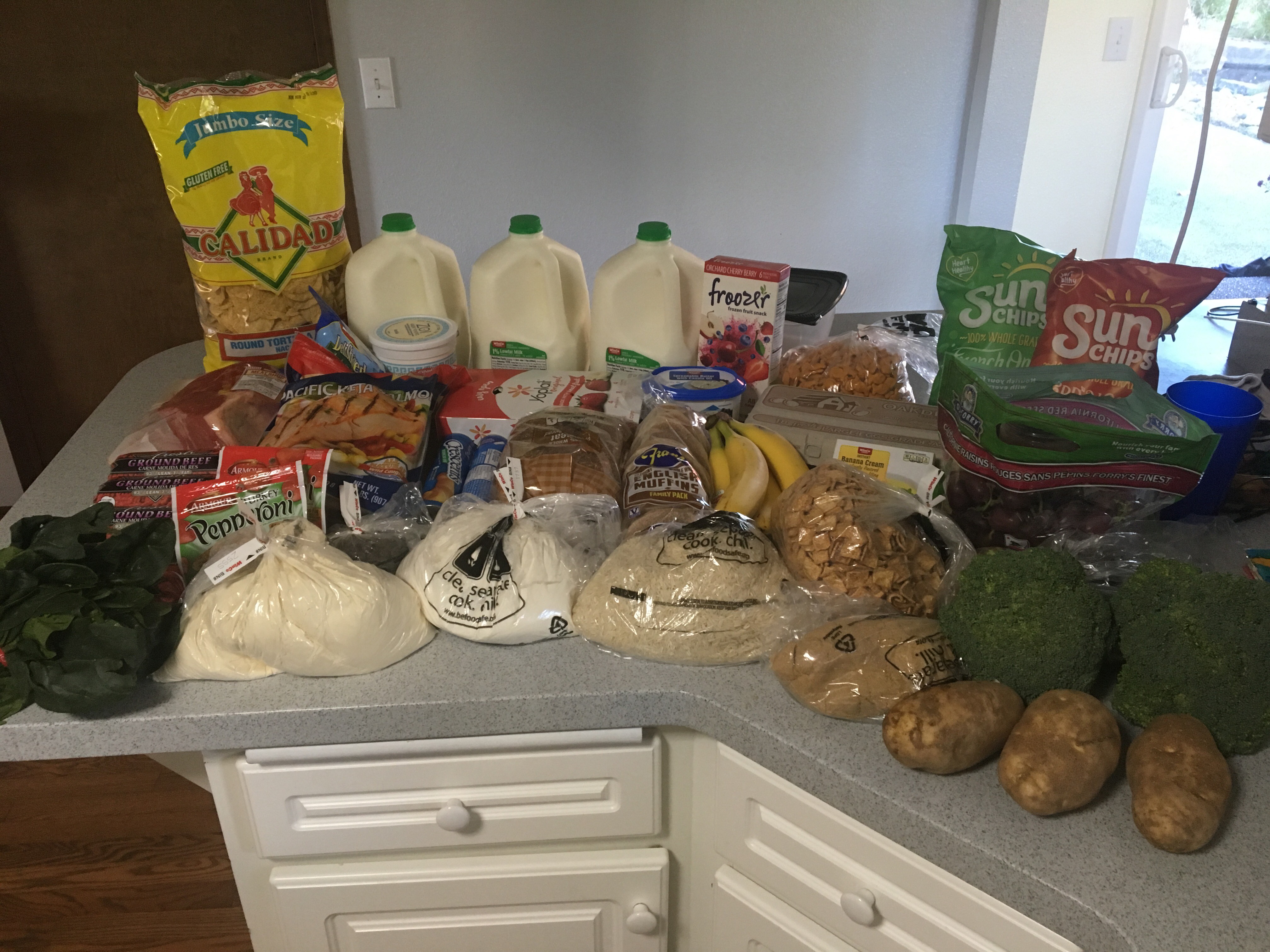 Here's my haul, for the grand total of $114.04! I love when it comes out so perfectly. 
If you haven't already, go check out part 1 of meal planning on a budget – both posts are important to understand the whole picture! And stay tuned for more tips on eating well on a budget!
Related Articles
How to Meal Plan to Save Time and Money (with free printable meal planning template!)
The Must-Try Meal Planning Hack to Stop Wasting Money and Food
Streamline Your Healthy Life in just 20 Minutes per Week