Green Pumpkin Pie Protein Shake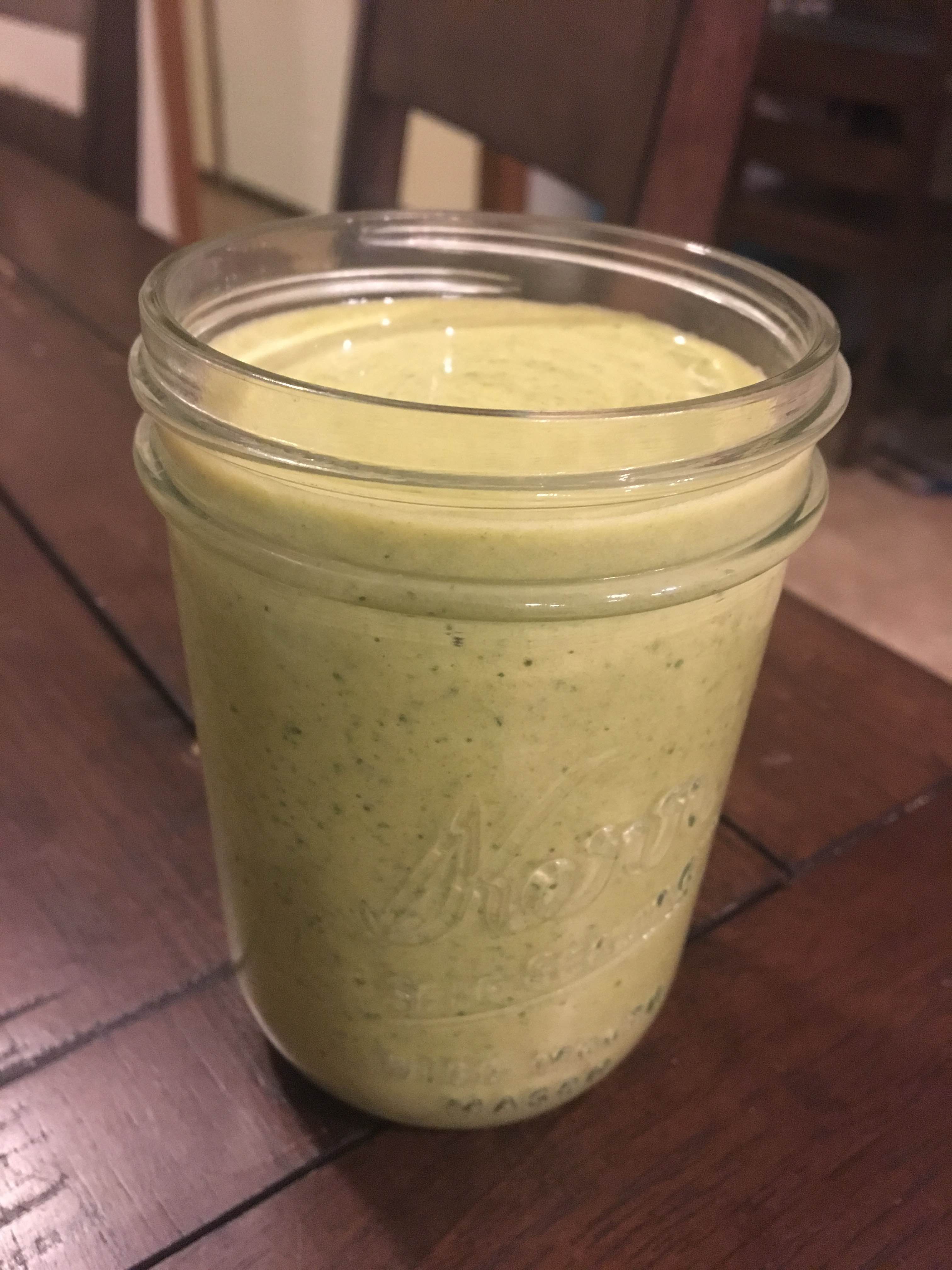 I love pumpkin in the fall. Love it. Stereotypes be darned, I do not care. This scrumptious squash finds its way into curries, soups, muffins, cookies, pancakes, and steamers around my house as soon as the leaves start to turn.
Pumpkin takes a front seat in this seasonal smoothie that is filling, nutritious, and delectable. I started with the Pumpkin Pie Smoothie recipe here and modified it to boost the protein, control the carbs, and add some greens, because if you're making a shake, why not add greens? You can't taste them and it's an easy-as-pie (…see what I did there?) way to get an extra serving of veggies.
Try it for a tasty breakfast that is (bonus!) carb-controlled, heart healthy, and contains servings from 4 different food groups.
Ingredients:
1 cup unsweetened vanilla almond milk (you can definitely use dairy milk but carb-counters be aware it will add about 12 grams of carbohydrate)
1 handful spinach or kale
½ cup pureed pumpkin
¼ cup light vanilla Greek yogurt
1/8 cup plain whey protein (I love the bulk whey protein from Winco!)
½ medium banana
½ tsp pumpkin pie spice
1 tsp honey (or your sweetener of choice)
Instructions:
Add almond milk and greens to blender. Blend for 30-60 seconds or until leaves have been completely blended and the mixture looks like green, frothy milk.
Add remaining ingredients. Blend until smooth. Enjoy!
Makes 1 16-oz serving. Contains 303 calories, 35.1  g carbohydrate, 14.6 g protein, 2.9  g fat, 0.1 g saturated fat, and 251 mg sodium. Includes 1 serving dairy, 1 serving fruit, 1 serving vegetables, and 1.5 oz protein.