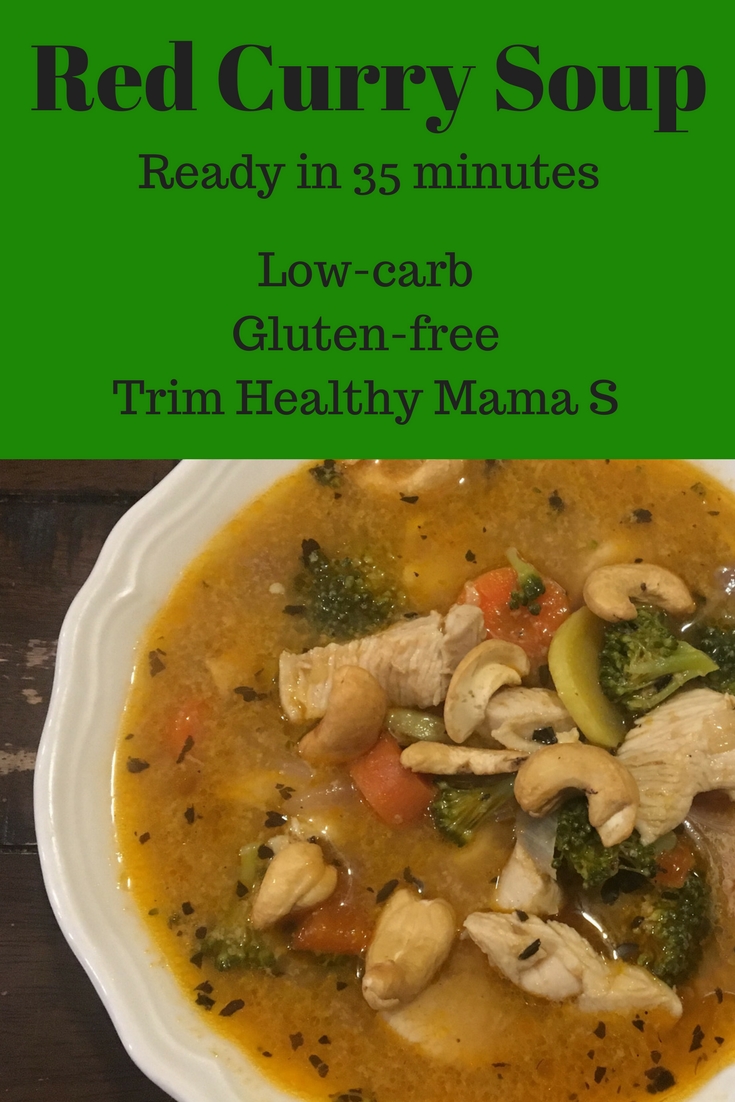 This soup is one of my favorite S meals I've eaten so far in the last 2 weeks. It pairs nicely with a little bit of brown rice for an S helper if needed. The cashews on top give it a perfect crunch!
If you prefer a slow cooker version, skip the coconut oil and add all ingredients (except basil and cashews) to a slow cooker and cook for 4.5 hours on high. Enjoy this warm, comforting soup around a warm, comforting table!
Red Curry Soup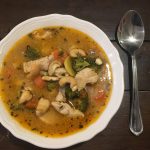 This delicious low-carb soup has a little bit of crunch and a lot of flavor.
1 Tbsp coconut oil
2 lbs boneless skinless chicken breasts (cut into 1" cubes)
1 crown broccoli (cut into florets)
2 carrots (sliced)
1 onion (diced)
1 medium zucchini (sliced)
2 Tbsp red curry paste
1 tsp salt
1 tsp black pepper
2 (15 oz) cans coconut milk
1 (15 oz) can low-sodium chicken broth
1 handful fresh basil leaves (chopped)
1/4 cup unsalted cashews (for garnish)
In a large pot, brown chicken cubes in coconut oil over medium heat.

Add remaining ingredients, except basil and cashews. Turn heat to high and bring to a boil.

Reduce heat and simmer for 20 minutes.

Add basil and cook for 5 more minutes.

Serve in bowls with cashews on top.
Contains 294 calories, 21 g fat, 10 g carb, and 16.5 g protein per 2-cup serving.