Grocery Shopping on a Mediterranean Diet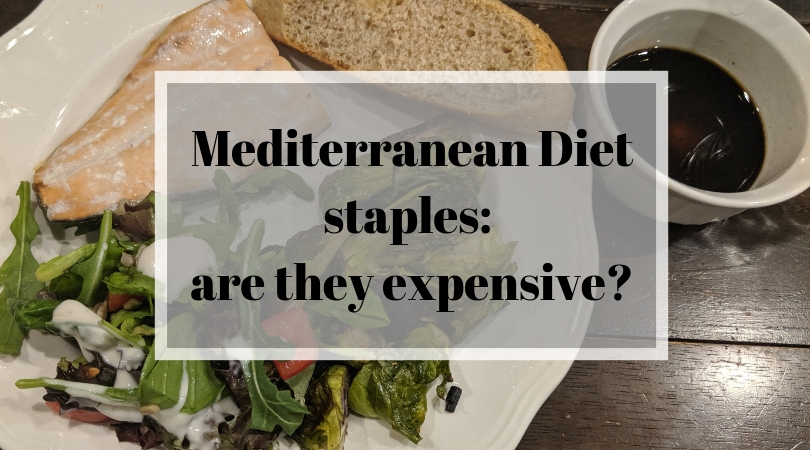 On Monday, I did my grocery shopping for my first week following the Mediterranean Diet recommendations – you can see the food and ingredients I bought in the picture below. In addition to these, we already had olive oil, canned and dried beans, dry pasta/rice, bread, fresh vegetables, and canned/frozen fruit that I expect I'll be using.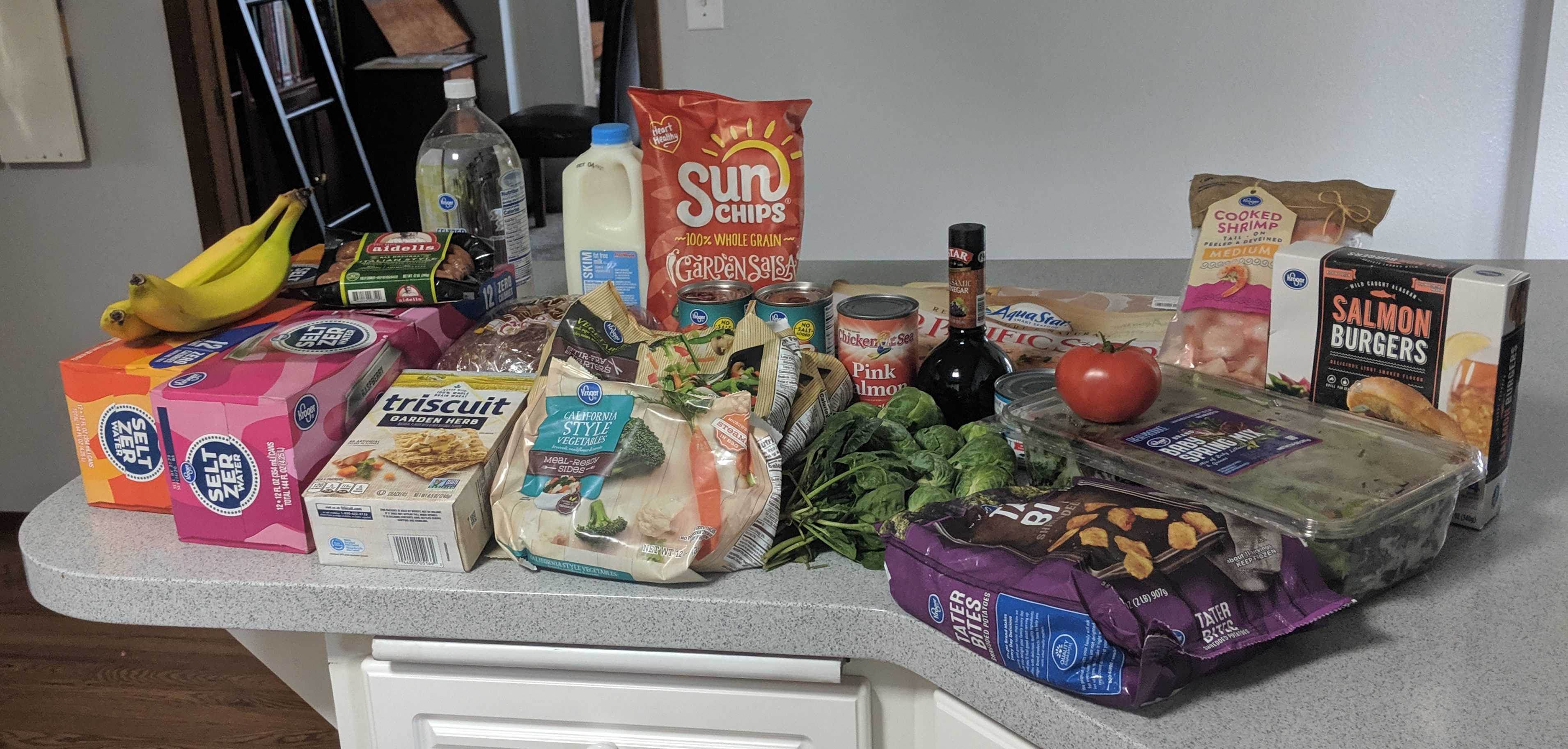 Mediterranean Diet staples
Below is a summary of the nutrition staples I made to guide my grocery shopping throughout my time on the Mediterranean diet.
Proteins: fish (fresh, canned, or frozen), shellfish, canned or dried beans, nuts, seeds

Limited chicken, pork, and beef (1-2 servings of each per week)

Low- or non-fat dairy products: milk, yogurt, part-skim mozzarella cheese
Vegetables: select a variety – fresh, frozen, or canned (no salt added)
Fruit: select a variety – fresh, frozen, dried, or canned (in juice)
Grains (preferably whole grains): pasta, rice, bread, crackers
Beverages: tea, water, wine (if desired)
Other: olive oil, vinegar, herbs, spices, olives
The Cost of Following a Mediterranean Diet
Originally I was concerned that the Mediterranean Diet would be particularly expensive because of its emphasis on seafood. I was pleasantly surprised that I was still able to meet our normal grocery budget of $100 per week for our family of four (check out my series on Eating Well on a Budget if you want to know about how I do that) while shopping for the Mediterranean diet.
There are probably a few reasons I was able to easily stay within budget:
I had several Mediterranean Diet staples already in my pantry.
My family eats the same dinners, but lunches and breakfasts are often individual, so I wasn't necessarily buying Mediterranean diet foods for all four of us for three meals per day all week. In addition to the foods pictured above, I purchased several items for the rest of my family that I won't be eating.
While the Mediterranean Diet has some more expensive aspects (seafood, olive oil), it also has some lower-cost aspects (beans, pasta, rice, bread) and limits other higher-cost options like red meats. Altogether, they may balance each other out.
Since this is only the first week of shopping for a Mediterranean Diet, I'll see in the upcoming weeks if it continues to match our normal grocery budget and keep you posted!
You Might Also Like
Healthy Cooking Substitutions for a More Nutritious Meal
So how does one make one's heart healthy?