Dairy-Free Fettuccini Alfredo
My dairy-free friend Valerie made a recommendation for an alfredo sauce recipe from Silk's website. She came over today and we made it!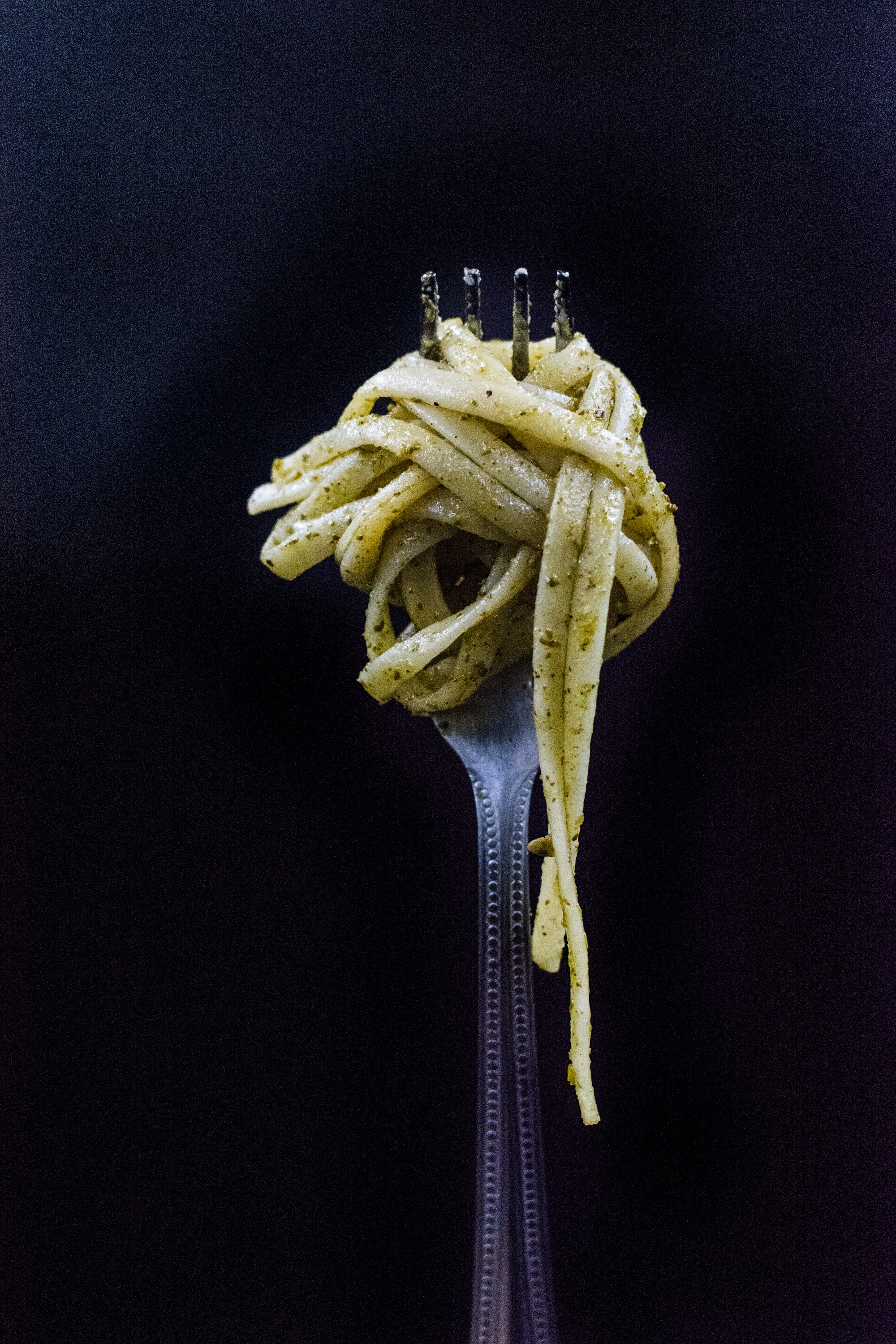 It came out deliciously – almost better than my normal dairy-inclusive version! It smelled and tasted just like regular alfredo. We made the pasta with cashew milk and took the liberty of a couple of adjustments. Here's the modified recipe I made (you can add any kind of meat or fish for protein as well!):
Ingredients
16 oz fettuccine
3 Tbsp canola oil, divided
1/2 sweet onion, chopped
2 cloves garlic, minced
3 Tbsp flour
4 Tbsp chicken or vegetable stock
2 cups unsweetened cashew milk (or soy milk)
1 tsp onion powder
1 tsp garlic powder
1 tsp salt
1 tsp white pepper
1/4 tsp nutmeg
2 Tbsp cornstarch
1/4 cup vegan mozzarella shreds (I used Trader Joe's)
Fresh chopped parsley for garnish
Instructions
Prepare fettuccine according to package directions.
While fettuccine is cooking, saute chopped onion and garlic over medium heat in 1 Tbsp oil until fragrant and translucent.
Remove onion and garlic to separate dish and reserve.
Add remaining oil to pan and stir in flour and stock. Simmer for 2 minutes.
Stir in cashew milk, onion powder, garlic powder, salt, white pepper, and nutmeg.
Whisk cornstarch into 1/4 c. cold water and stir into sauce.
Add vegan cheese and return to simmer. Allow to thicken, stirring constantly.
Stir in onion and garlic and pour over prepared fettuccine and stir well. Top with chopped parsley for garnish.
Recipe modified from https://silk.com/recipes/fast-easy-fettuccine-alfredo.