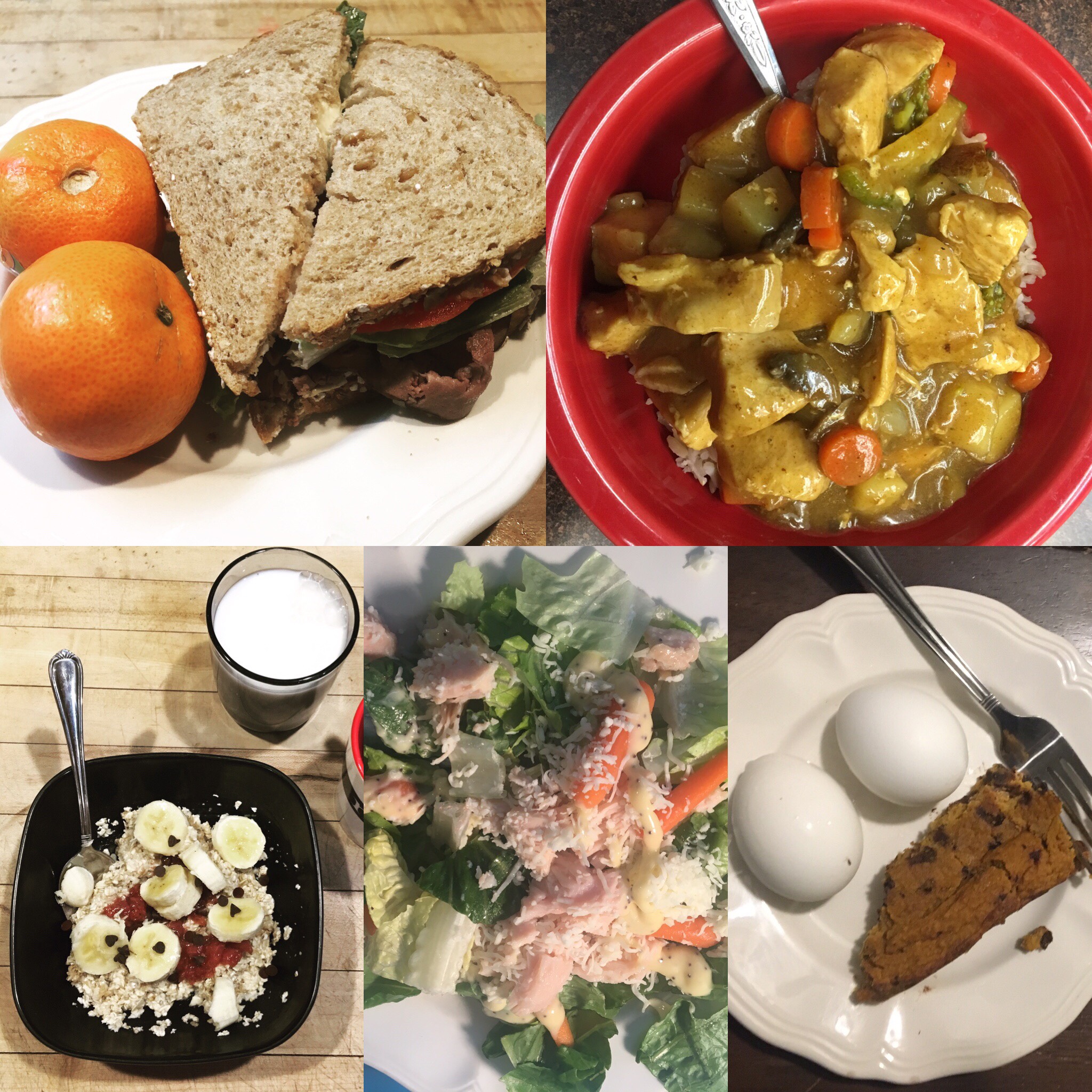 My three weeks on Trim Healthy Mama have finished and it was certainly a learning process! I wrapped up the whole experience with this tasty taco salad S meal at a friend's taco birthday party.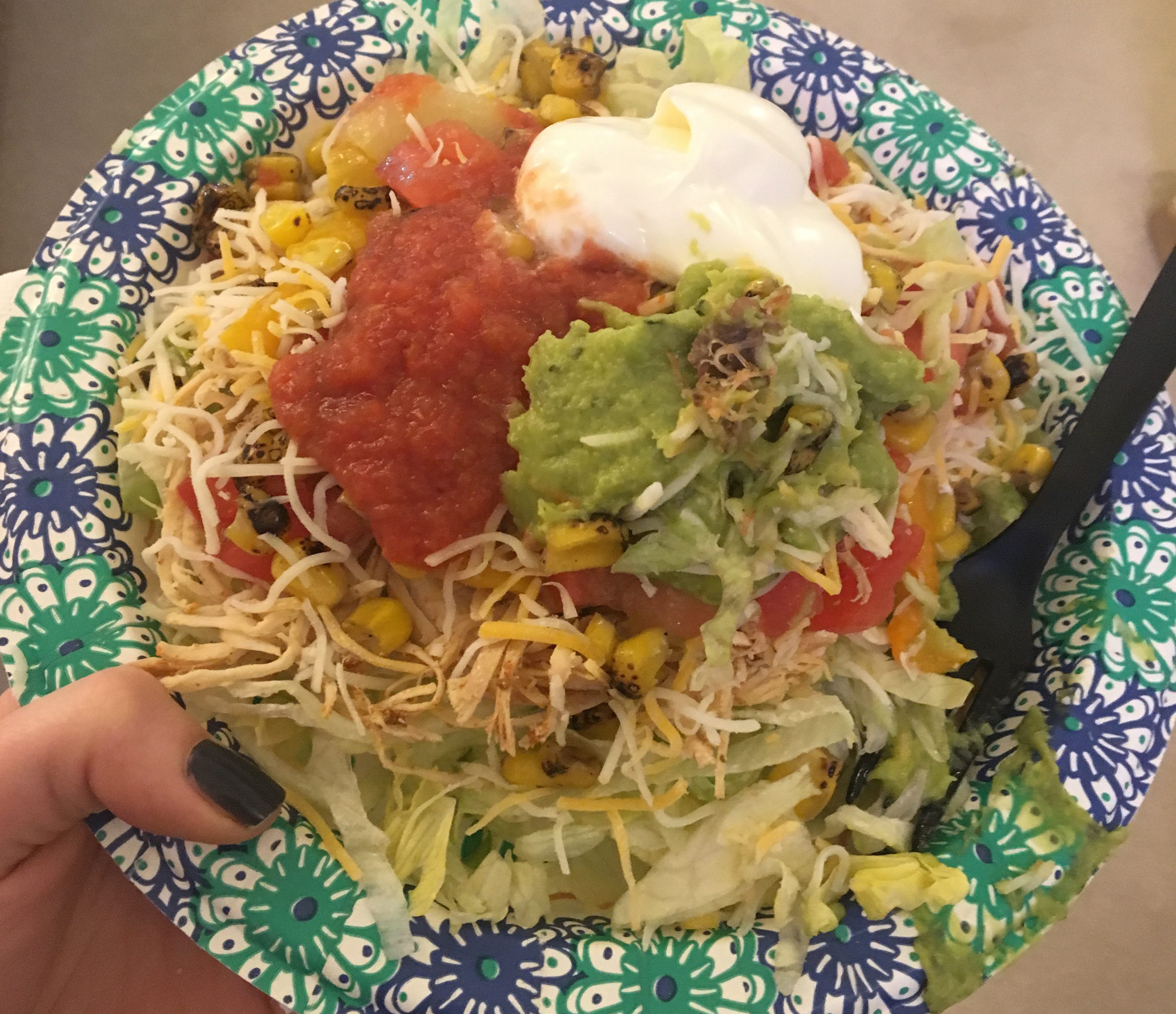 The Good
The plan is cheaper overall than I anticipated – it only cost me extra the first week when I stocked up on some special ingredients.
I made two good baked things! If you've been following along, you know I've struggled to make edible baked goods on the Trim Healthy Mama Plan. I took a break from baking after a few flops my first week, but I got back to it this week. At first I had some duds – pumpkin chip breakfast cake was meh, and these lemon blueberry muffins (while pretty) were just not yummy.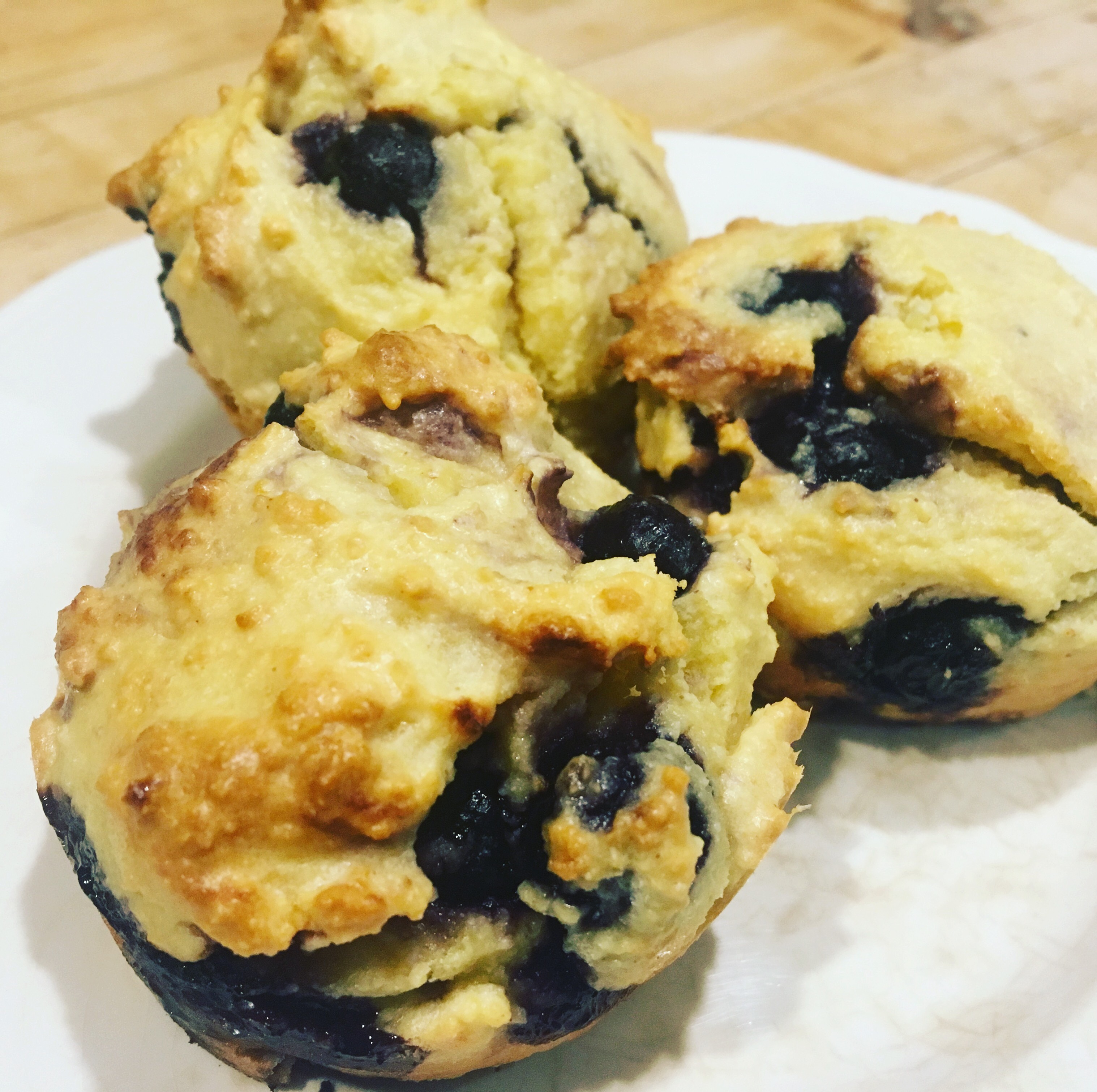 The first delicious almond flour foods I made were these pizza puffs (for which I will soon provide you the recipe)! They were really tasty dipped into my 5-minute heart-healthy pizza sauce.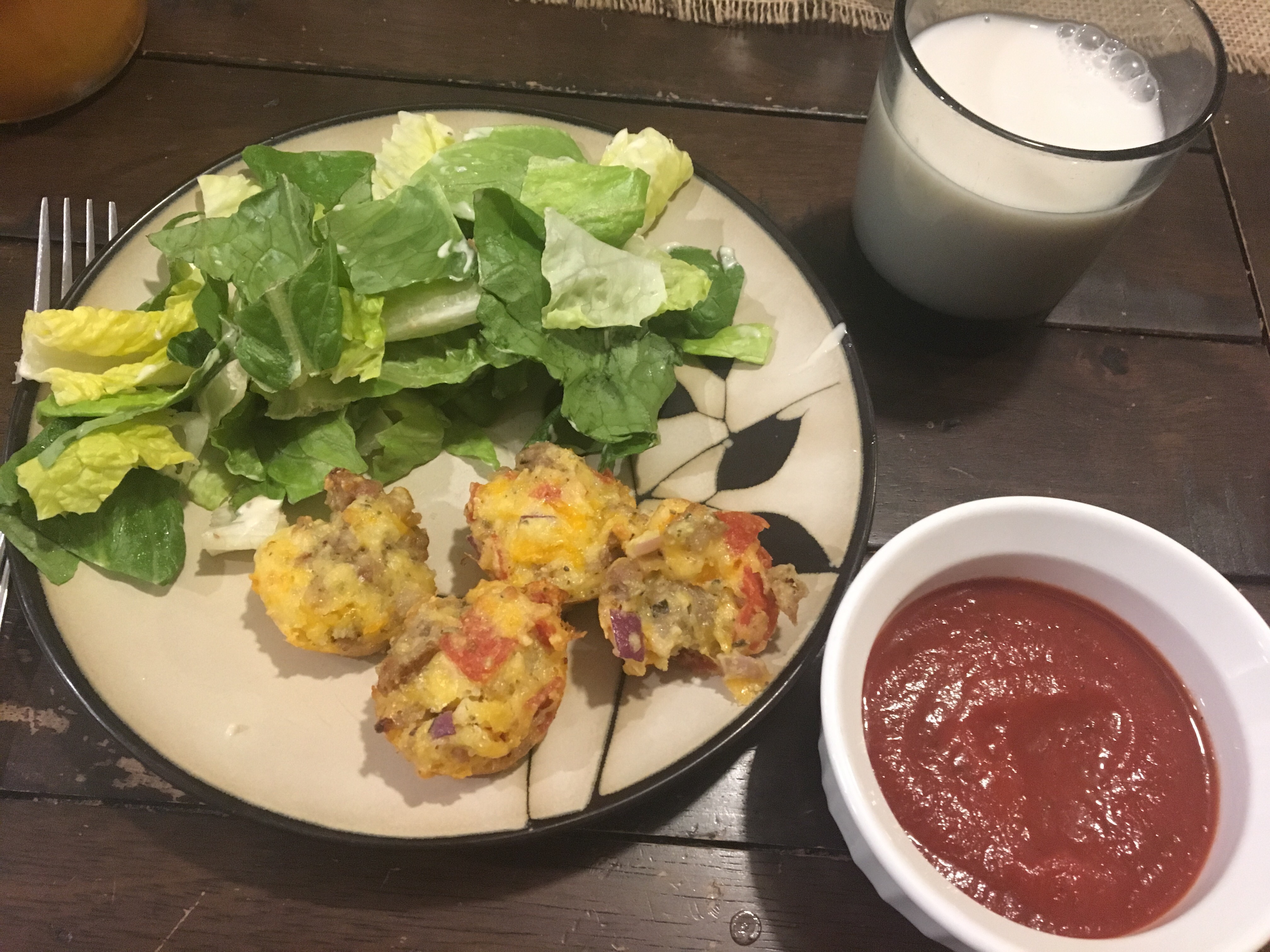 The second were these low-carb, gluten-free thin mint dupes from All Day I Dream About Food. The recipe was posted in a Trim Healthy Mama Facebook group and I had to give them a try. I thought they might be better than some of the other almond flour baked goods I've tried since the actual cookie part is so thin (and drenched in chocolate…kind of hard to go wrong with that!). They turned out so well! Yum!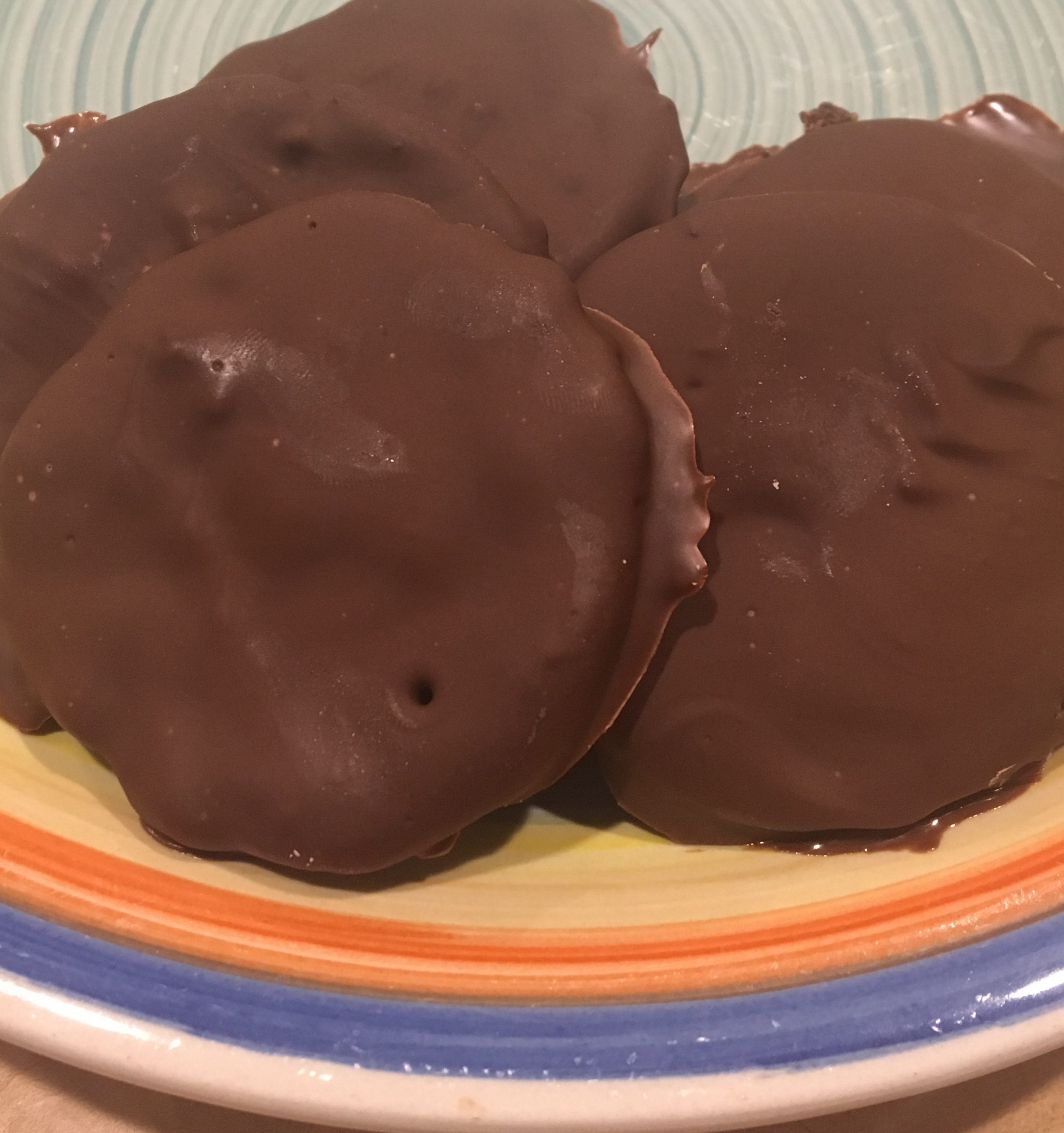 The Bad
My primary nutrition concern with Trim Healthy Mama was my suspicion that it encouraged too much saturated fat intake, though I wanted to wait until the end of my three weeks to see how the actual numbers shook out. Excess saturated fat intake is associated with inflammation (which is linked to a myriad of health issues) and is typically found in solid animal-based fats. There is potential for excess saturated fat intake on the Trim Healthy Mama Plan, since the S meals often contain cheese, creamy sauces/dressings, and are cooked in butter. As yummy as stacking all those fatty goodies into one meal can be, from the get-go I have been concerned that the Trim Healthy Mama Plan would take this aspect a little too far.
To put numbers into the mix, my recommended daily saturated fat intake is 20 grams per day and while I was on the Trim Healthy Mama Plan, my daily average saturated fat intake was 31 grams. I have to say that I expected the average to be even higher than that, but regardless it is about 150% higher than current recommendations. Fortunately, the blood sugar regulation portion of the THM plan helps prevent inflammation, but the saturated fat aspect promotes it in another way. It would be best to reduce inflammation both through blood sugar regulation and moderation of saturated fat. If a client of mine is interested in following Trim Healthy Mama, I will encourage them to either limit S meals or to limit sources of saturated fats from S meals to prevent inflammation.
The Numbers
Recommendation
Week #1
Week #2
Week #3
Weight change
-1 lb
 +.6 lb
 0 lb
Body fat change
-.3%
0%
 -.4%
Waist change
-1″
-.5″
 0″
Avg. daily calorie intake
1700
1679
 1557
 1715
Avg. daily carb intake
170-200 g
120 g
 135 g
 135 g
Avg. daily protein intake
65-80 g
97 g
 90 g
 89 g
Avg. daily fat intake
40-55 g
 81 g
 75 g
 85 g
Breakdown of meal types
10 S meals

10 E meals

 13 S meals

8 E meals (and lots of E snacks)

9 S meals

8 E meals

2 Crossover meals

# of cheats
0
3 (1 intentional, 2 accidental cheats with non-whole grain sourdough bread)
1 (intentional Valentine's date cheat at Fujiyama's – yummy!)
 2 (both intentional, 1 burger/fries after a day of snowboarding and 1 tea party with my niece!)
 Grocery Cost
 $100 (normal weekly grocery budget)
 $125
 $92 (yippee!)
 $102
What I Learned
I do not like almond flour. I can't help it. If I can taste the almond flour, there's too much almond flour. Extracts and zests are helpful, but not enough to overcome the nasty that is almond flour in muffin form. I gleefully threw away the last little bit from the bottom of the bag this morning.
I can definitely get by with fewer carbohydrates than I tended to eat before I started this project. It's a good reminder to not let taste overcome true hunger!