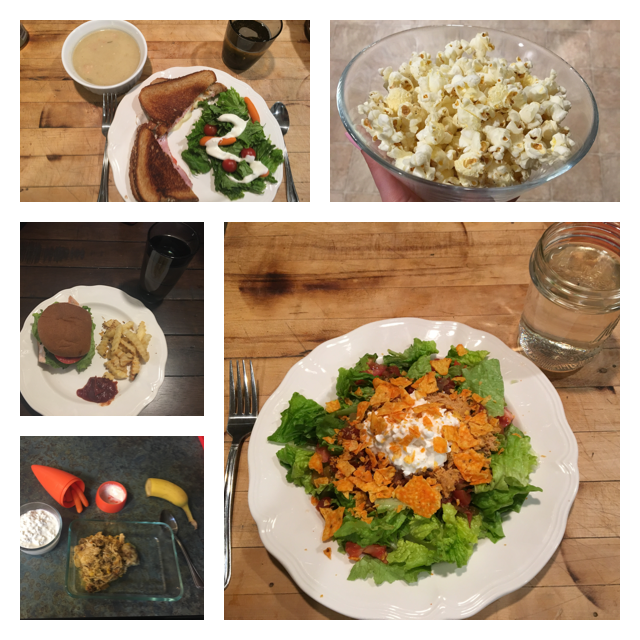 I gotta tell ya folks, sticking to the diabetes recommendations is exhausting, especially when life gets busy. With Halloween festivities and a rapidly filling schedule I've found it tougher to stick with the recommendations this week.
I did overdo my official dinner carb budget on Halloween, but I did it in a planned and intentional way. I spread my carbs out throughout the evening and only exceeded my carb budget by 15 grams. And that's okay. It's another case against the "diet mindset": the recommendations are not hard and fast rules and it's ultimately your life – you get to decide when to push on the guardrails, how often, and how far. The results are yours to own.
It's going to be particularly tough this upcoming week, as I'm adding in goals to move for 3 minutes for every 30 minutes of sitting, check blood sugars daily, give myself a syringe poke daily (to simulate an insulin injection), and take a daily vitamin (to simulate taking oral medication for diabetes). It is definitely feeling a bit daunting, and I am only committed to this for another week!
The mental and emotional burden of managing diabetes is very, very real and goes far beyond what I'm facing here. When I don't meet the recommendations, my body compensates and I chalk it up as a "Whoopsie, I'll do better next time." While that mindset applies for someone who has diabetes, they have the additional awareness that ongoing "whoopsies" can really do them harm.
For all those with diabetes, I salute you. Your road is not an easy one to walk. The obstacles and struggles on your journey can lead to diabetes burnout , which happens to everyone with diabetes from time to time.
 If you do feel lost, overwhelmed, or depressed (people with diabetes are more likely to be depressed, and depression worsens control of diabetes), please seek out some support and resources. A great care team, support group, dietitian, or even resources at www.diabetes.org can really help bolster your spirit and help you navigate all those tough barriers. You are not alone!
| | | | | |
| --- | --- | --- | --- | --- |
|   | Carb Counting Goal | Week #1 | Week #2 | Week #3 |
| # of days nutrition recommendations met | 7 | 7 | 6 |   |
| Average carbohydrate intake per meal | 45-60 grams | 52.4 | 55.2 |   |
| Weight change |   | -2 lb | +1 lb |   |
| Waist change |   | -.5″ | 0" |   |
| Grocery Budget Change |   | +18% | 0% | |