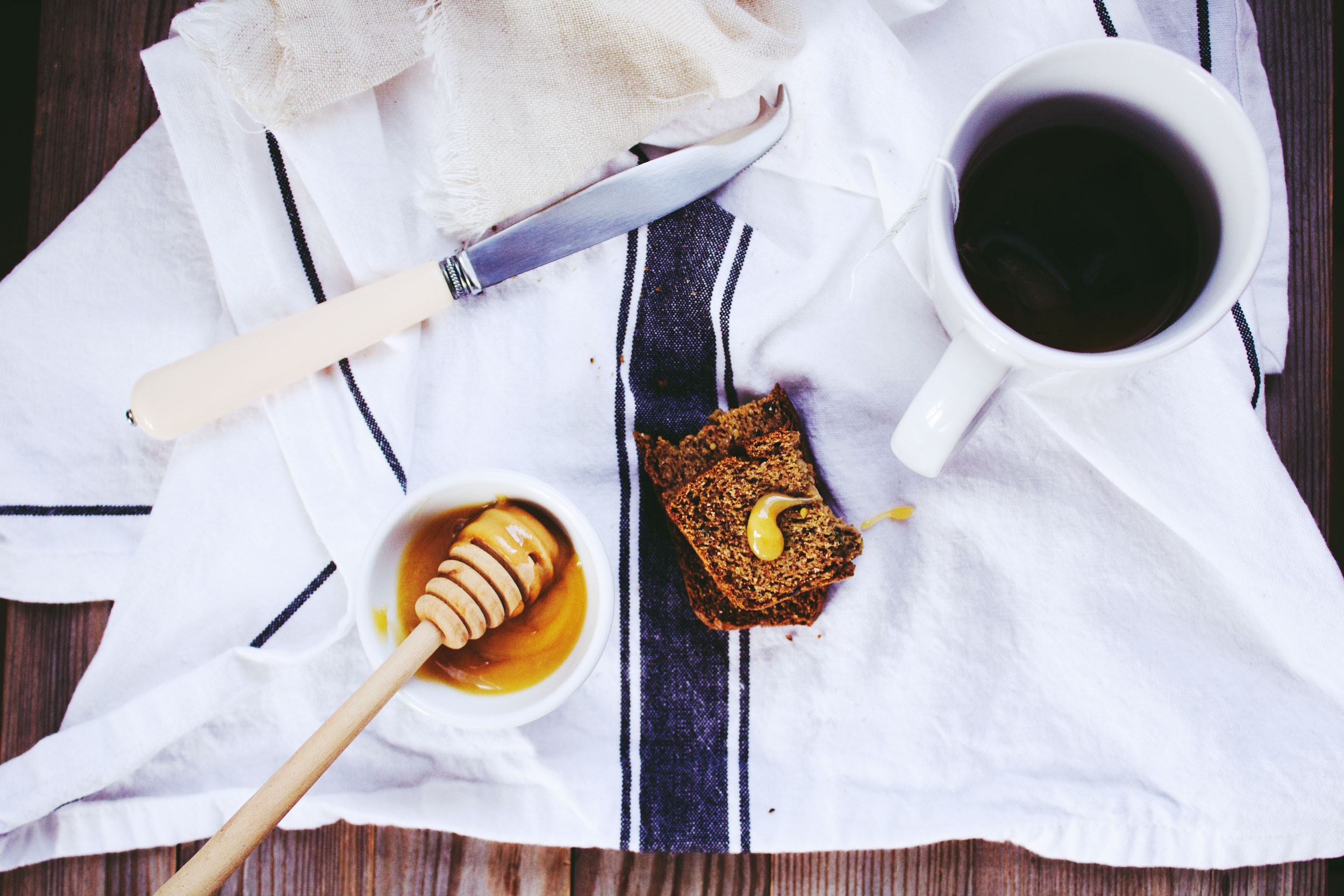 There are several foundational concepts behind the Trim Healthy Mama plan that are designed to improve health and help with weight management. As I mentioned in my intro post, for the most part these concepts line up with research and make practical sense. There are some aspects of the plan that don't, and I'll explain some of them below. Here's your chance to get the overview of what research has to say about the basics of the Trim Healthy Mama Plan.
Moderation
Age-old and still good, the advice to eat in moderation is always relevant. By including protein at each meal and limiting carbohydrate portions, the Trim Healthy Mama Plan does a great job of preventing carbohydrate overeating. Overeating carbohydrates leads to storage of extra blood sugar as fat and can also increase inflammation, so regulating blood sugar by moderating carbohydrate intake can be key to weight loss or maintenance.
The weakness I see in this area is with fat moderation. The authors do repeatedly mention the importance of not abusing fat intake, but there is no official limit on fat intake for S meals. This might make it tricky for some to keep fat intake in check (my fat intake was quite high during my first week). Since fat is very calorie dense, it's possible this could interfere with weight loss or weight maintenance goals. Fortunately fat is filling, so that does help promote natural moderation of fat intake, but keep in mind that the desires of our tastebuds can easily override that moderation if we aren't careful. Fat is awfully tasty!
Glycemic Index
Besides limiting portions of carbohydrates, the Trim Healthy Mama Plan is designed to manage blood sugar (and thus weight and inflammation) by limiting carbohydrate options to those that raise blood sugar more slowly and gradually. This is quantified using a tool called the glycemic index. Foods with a low glycemic index raise blood sugar slowly, while foods with a high glycemic index raise blood sugar rapidly. For example, barley (allowed on the THM plan) has a glycemic index of 25, while white rice (not allowed on the THM plan) has a glycemic index of 72.1 This is generally a good way to choose healthful carbohydrates and as a bonus, it typically increases fiber intake since high-fiber carbohydrates tend to have lower glycemic indices.
Researchers have since taken this concept a step further to include not only how rapidly a food raises blood sugar, but also the actual amount of carbohydrates in a standard portion of the food.2 This helps differentiate between foods that contain only a few carbohydrates (like watermelon, which has a high glycemic index but contains so few carbohydrates that it barely affects blood sugar), and those that have more carbohydrates and send them in quickly (like sweet potatoes). This new measure is called glycemic load, and it is a more complete representation of how a food actually affects blood sugar.1 A glycemic load of less than 10 is considered low and a glycemic load of greater than 20 is considered high.
Taking glycemic load into account places some not-on-plan foods like whole wheat bread (which has a glycemic load of 9) and whole wheat tortillas (glycemic load = 8) into a much more favorable position as blood sugar regulators. They fall well below some on-plan foods like sweet potatoes (glycemic load = 22). Utilizing glycemic load rather than glycemic index would allow quite a few more foods and make the THM plan less restrictive while better honoring the spirit of managing and regulating blood sugar. My personal philosophy is always to help clients find the plan that is the least restrictive way to achieve their goals – it makes food more fun!
Fuel Isolation
The authors of THM also encourage that for weight loss or maintenance, you should focus on only one fuel (fat or carbohydrate) per meal. The reason for this is that our bodies prioritize the use of carbohydrate fuels over fat fuels, and will burn blood sugar before using fat. The authors state that by restricting fuels to one at a time, you can ensure that all fuels (including fats) are fully burned before eating the next meal.
This is true as long as the total amount of fuel eaten still matches one's energy needs in that window. For (an overly simplified) example, if someone ate a meal that contained 450 calories for lunch, and they used 500 calories before they ate again at dinner time, they will have burned all of the 450 calories they ate at lunch (first the energy from carbohydrates, then from fat) and tap into their fat stores to make up the last 50. On the other hand, if they ate a 700-calorie lunch and then only needed 500 calories, they would burn through those 500 (first from carbohydrates, then fat if carbohydrates ran low) then end up storing the extra 200 as body fat. Like I said, this is overly simplified for explanation's sake and there's a lot of physiology missing here, but it gives you a rough idea.
To bring this back to the THM concept, restricting fuels to either carbohydrate or fat is one practical way to moderate intakes overall, though it certainly is not the only way and it also doesn't guarantee that the total amount of energy eaten would match energy needs. The key is whether or not the structure of THM makes it easier for you personally to moderate. For some personalities, the structure of S and E meals makes moderation much more clear and easy to follow. If you prefer or it makes more sense to you, you can balance fuels at each meal with moderated portions of carbohydrates, proteins, and fat as long as the total amount of energy you eat matches the total amount of energy you need (or a little less if you're trying to lose weight).
The Verdict
Overall, Trim Healthy Mama provides a structure for moderation that is mostly based on valid concepts and is likely to generate weight loss (if desired). It will also direct your eating to healthier pastures, as it eliminates quite a bit of junk food, empty calories, and inflammatory foods. Basically, if this plan works for your personality and lifestyle, go for it! It is more restrictive than is necessary for health and weight management, but keep in mind that your lifestyle is your own – so you can choose parts of the plan that work for you and parts that don't! In fact, many of the blog articles I have read about THM say that their writers follow "a version of " THM. Good for them! They made it their own, and finding a plan that works for your life is just as important as finding one that works for your body.
https://www.health.harvard.edu/diseases-and-conditions/glycemic-index-and-glycemic-load-for-100-foods