Heart Healthy Diet Week #2 Summary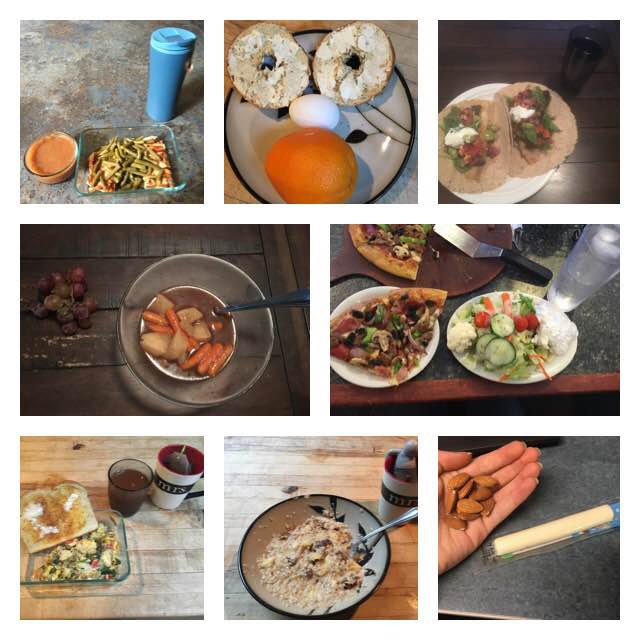 Well, folks…week 2 is done! And unfortunately, I have become an incubus of the common cold as of yesterday. Goodie. In light of my crummy cough and angry sore throat I have resorted primarily to applesauce, soup, and nonfat frozen yogurt as my primary sustenance for the time being, but I still stayed within my nutrition goals while sick.
I was surprised to notice that I had a hard time meeting my saturated fat goal while on my own this week – I never went over on my sodium, believe it or not – but I was over on my saturated fat 3 out of 7 days. I'll have to make a more concerted effort to watch that this week.
| | | | | |
| --- | --- | --- | --- | --- |
|   | Heart Healthy Goal | Week #1 | Week #2 | Week #3 |
| # of days nutrition recommendations met | 7 | 6 | 4 |   |
| Average calorie intake | <2000 | 1831 | 1571 |   |
| Average sodium intake | <2400 mg | 2064 mg | 2033 mg |   |
| Average saturated fat intake | <12 g | 10.2 g | 13.7 |   |
| Weight change |   | -1 lb | 0 lb |   |
| Blood pressure change |   | -5/-6 mmHg | -2/-4 mmHg |   |
| Waist change |   | -.75″ | -.25″ |   |
| Grocery Budget Change |   | +75% | -65% | |