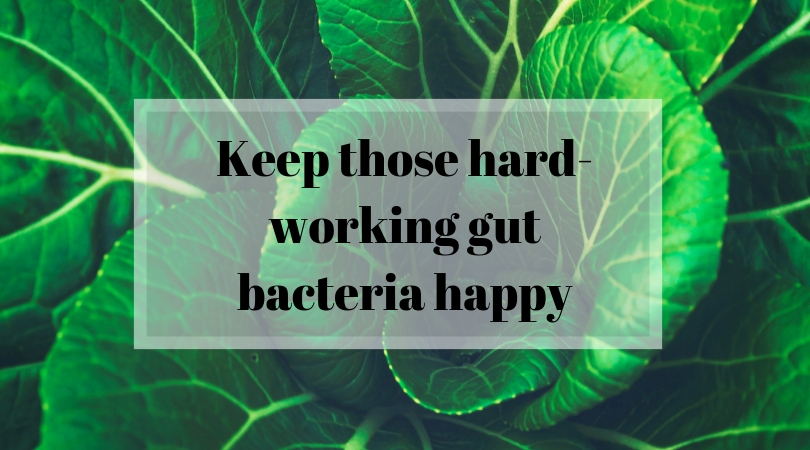 Bacteria aren't always bad! In fact, your digestive tract is loaded with colonies of these little guys. While some can be harmful, most are helpful. Having a good balance of bacteria in your intestines (aka gut bacteria) can be a critical piece of your overall health puzzle.
Less than ideal gut bacteria have been linked to depression, anxiety, overeating, food cravings, brain fog, fatigue, diabetes, obesity, cancer, irritable bowel syndrome and intestinal damage, among other issues.1-5 Tending to the needs of the tiny bacterial warriors in your gut can be hugely beneficial to your wellness. Here's are four groups of foods you can eat to support your gut health:
Probiotic foods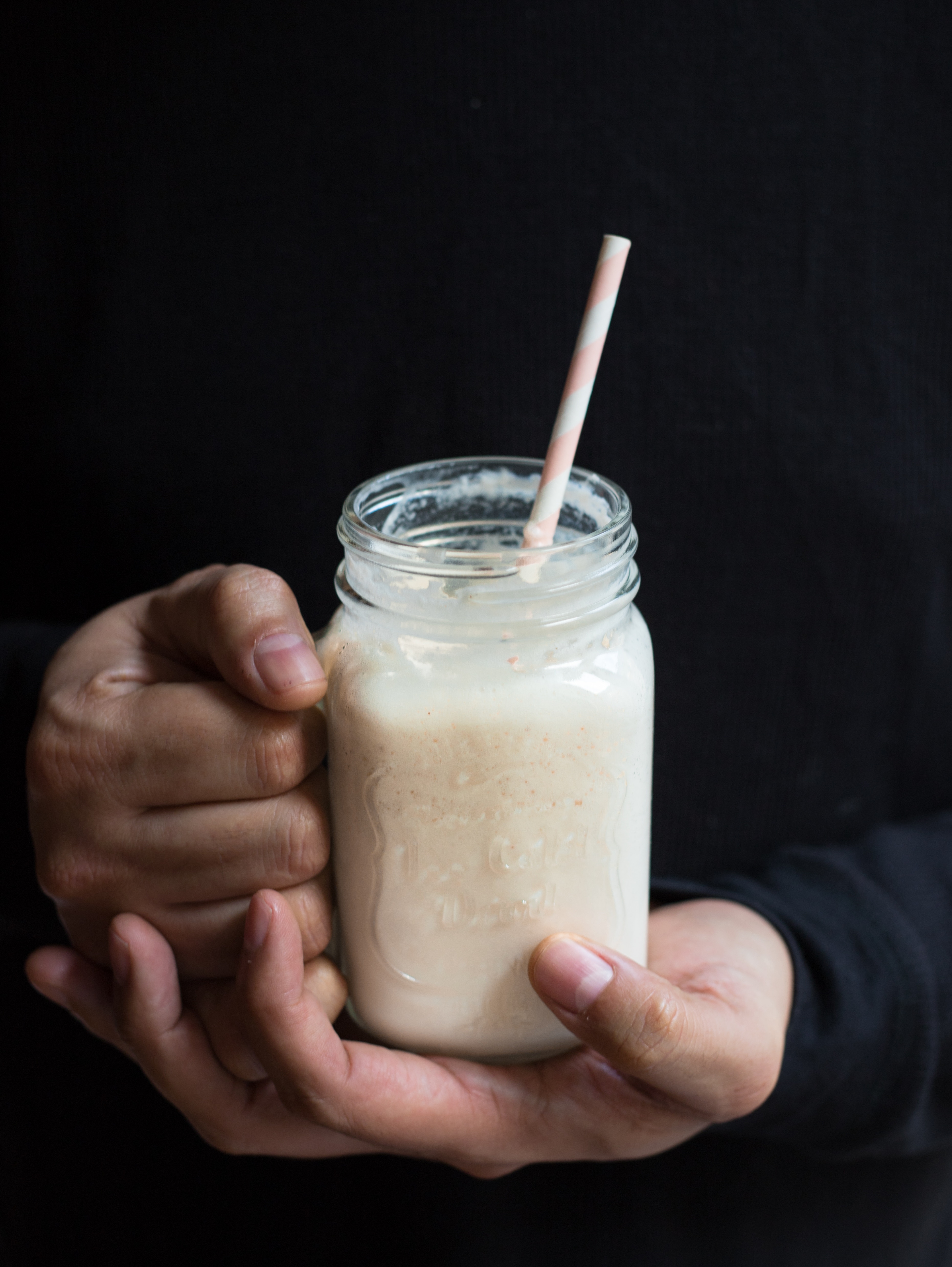 What they do: Probiotic foods contain the good bacteria that can help reinforce the armies in your gut. Different strains of probiotics have been researched for different health benefits. For example, L. plantarum and L. rhamnosus are linked to lower levels of stress hormones and increased amounts of intestinal building blocks.1, 2 L. heleveticus and B. longum improved stress responses in mice.4
How much: Since research into the benefits different strains of probiotics is still in the works, there is no official probiotic recommendation.
How to get them: Foods that are fermented often retain healthful bacteria all the way into your digestive system. Fermented foods like yogurt, kombucha, miso, sauerkraut, and kimchi all contain healthful probiotics.
Vitamins A and D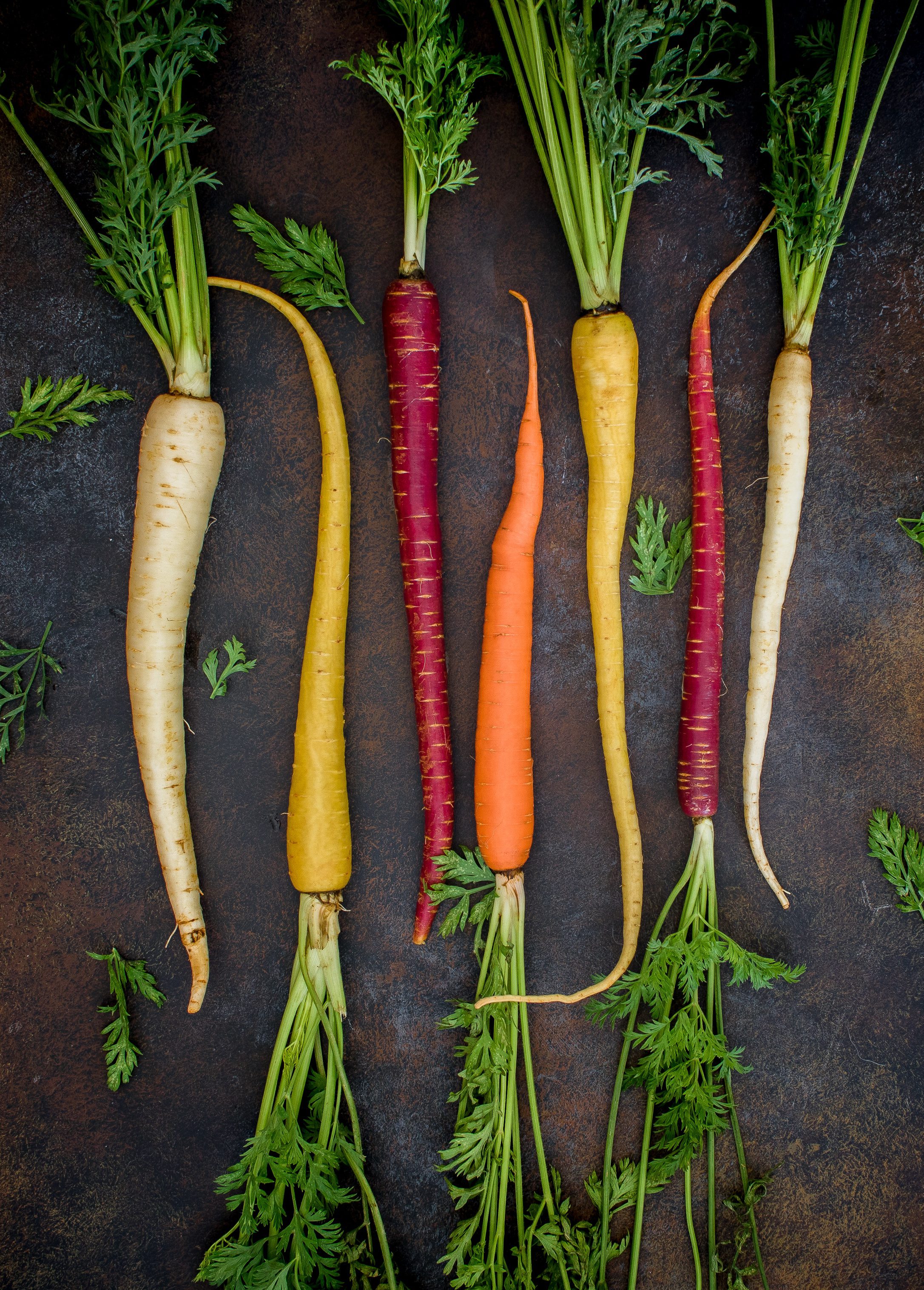 What they do: Both of these vitamins are linked to improved intestinal and mental health.1
How much: For vitamin A, men should aim for 900 mcg and women 700 mcg per day. For vitamin D, aim for 600 IUs per day unless you're over 70, then boost that to 800 IU daily.*
How to get them: Boost vitamin A intake with a serving of sweet potato (1403 mcg), spinach (573 mcg), carrots (459 mcg), cantaloupe (135 mcg), red peppers (117 mcg), or mango (112 mcg).
We get vitamin D primarily from exposure to sunlight, but if your area lacks that for some or all of the year (heyyyyy Western Washington!), try a serving of salmon (447 IU), canned tuna (154 IU), and dairy or dairy alternatives with added vitamin D (115-125 IU). For many living far from the equator, a vitamin D supplement can be a wise idea, but ask your doctor to check your vitamin D status first.
Omega-3 Fatty Acids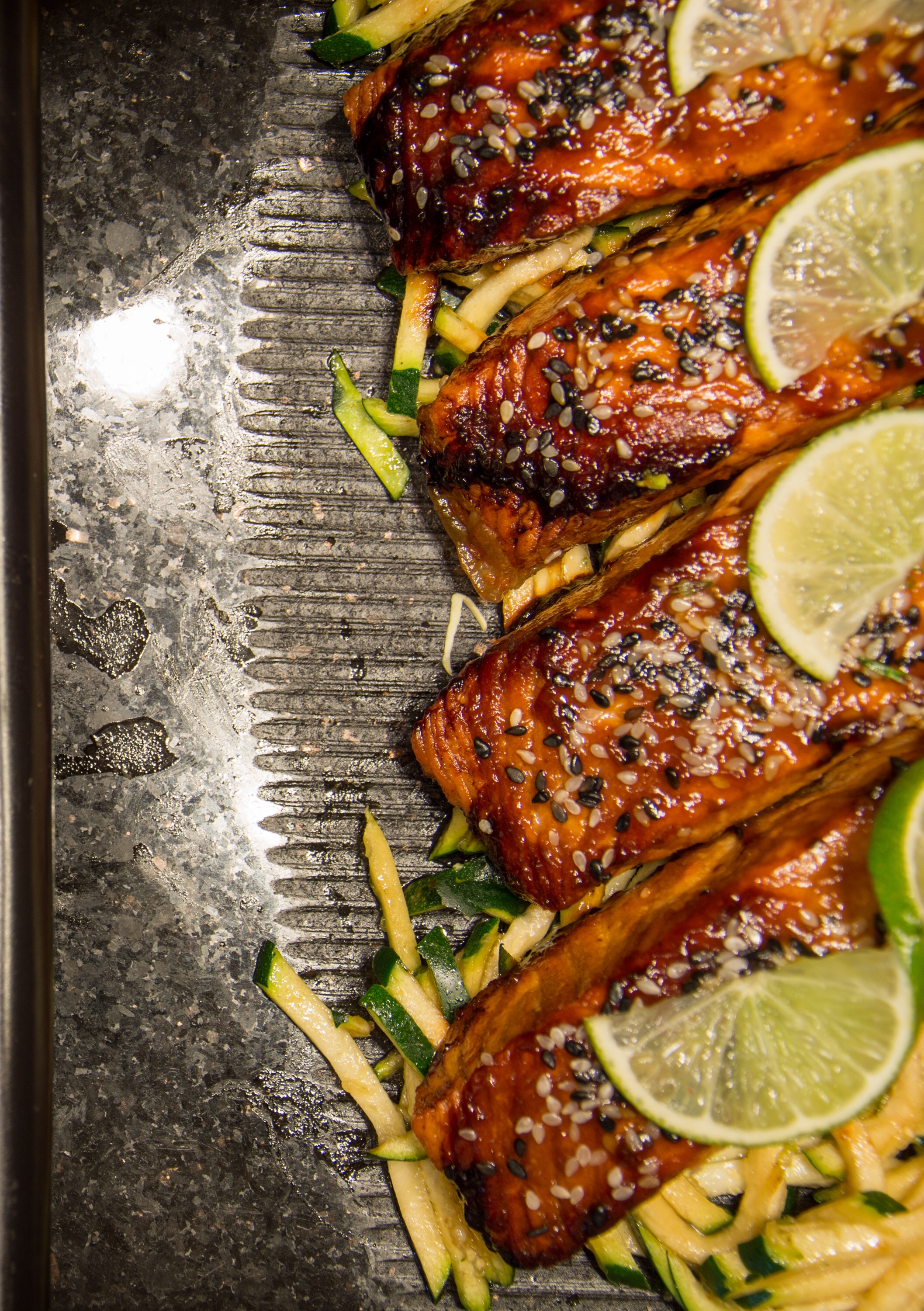 What they do: Supplementation with the omega-3 fatty acids EPA and DHA is linked with improved gut bacteria and reduced anxiety- and depression-related behaviors.4
How much: 1.6 g per day for men, 1.1 g per day for women.*
How to get them: Different forms of omega-3s are absorbed and utilized at different rates. To get the most usable EPA and DHA, eat a serving of salmon (1.5-1.8 g), mackerel (1.0 g), or trout (.84 g). For non-fish-eaters, plant-based sources of omega-3s contain ALA which can be converted to EPA and DHA, but only about 15% of the ALA is converted. These ALA sources include a serving of chia seeds (5.06 g), flax seeds (2.35 g), black walnuts (.76 g), and edamame (.28 g). If you aren't likely to meet recommendations with food, a daily omega-3 supplement can back you up. Be sure to choose one that is "burpless" or "enteric coated" to avoid fishy-smelling breath.
Prebiotic Fibers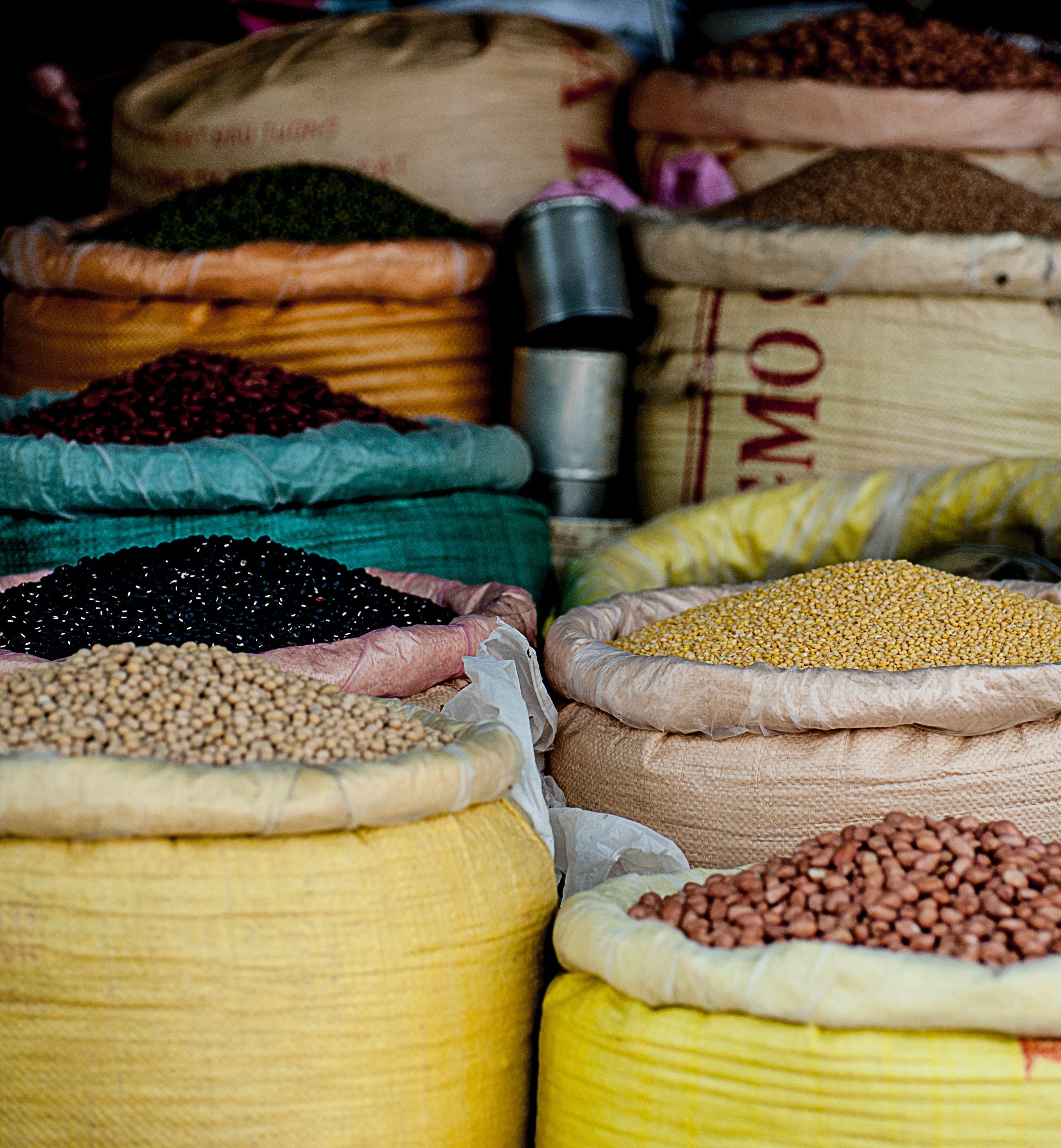 What they do: "Prebiotic fibers" are specific types of fiber that the bacteria in your gut like to snack on. Keeping a healthy colony of good bacteria well-fed can keep your intestinal lining strong and regulate digestion.1, 4-5 For those who already have a bacterial imbalance or a condition like inflammatory bowel disease, some of these can actually worsen symptoms. Talk with your doctor if you have any concerns about your gut health.
How much: There isn't a specific recommendation for prebiotic fiber intake, but 25-30 grams of fiber covers it for most adults.*
How to get them: Most whole plants foods are good places to find fiber. For prebiotic fibers, go for lentils, kidney beans, apples, currants, dates, figs, and whole grains like wheat, rye, and barley.
*Recommended intakes and food nutrient contents were obtained from National Institutes of Health fact sheets. Children and pregnant or lactating women may have different recommendations.
Related Articles
Anti-Inflammatory Add Ins and Supplements
Why eating enough is just as important as not eating too much
Sugar Alternatives: Sweet solution or damaging and dangerous?
Bischoff SC, Barbara G, Buurman W, et al. Intestinal permeability – a new target for disease prevention and therapy. BMC Gastroenterol. 2014;14:189. Accessed from:  https://bmcgastroenterol.biomedcentral.com/articles/10.1186/s12876-014-0189-7.
Carabotti M, Scirocco A, Maselli MA, et al. The gut-brain axis: interactions between enteric microbiotia, central and enteric nervous systems. Ann Gastroenterol. 2015;28(2):203-209.
Galley JD, Nelson MC, Yu Z, et al. Exposure to a single stressor disrupts the community structure of the colonic mucosa-associated microbiota. BMC Microbiol. 2014;14. Accessed from: https://www.ncbi.nlm.nih.gov/pubmed/25028050/
Foster JA, Rinaman L, Cryan JF. Stress & the gut-brain axis: Regulation by the microbiome. Neurobiol Stress. 2017;7:124-136.
Oriach CS, Robertson RC, Stanton C, et al. Food for thought: The role of nutrition in microbiotia-gut-brain axis. Clin Nutr Exp. 2016;6:25-38.